This is an archived article and the information in the article may be outdated. Please look at the time stamp on the story to see when it was last updated.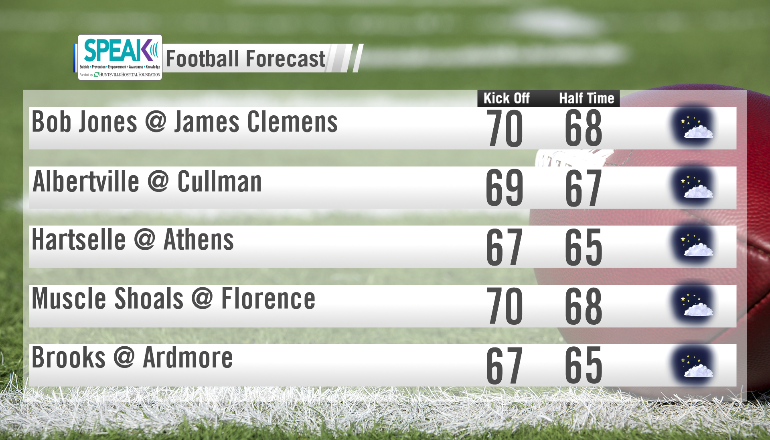 Today's forecast looks fantastic: highs around 75ºF to 80ºF with full sun, a light northeast breeze. Thinking about football yet? The weather for Week Zero was great, Week One was not, and now Week Two will be great again.
We see no threat of rain, storms, or excessively hot, humid weather at all. Instead, this Friday night features comfortably cool weather: kick off temperatures around 70ºF slowly dropping to the lower and mid-60s in the fourth quarter under a fair sky.
What's in store for the weekend ahead? Click here to read the forecast discussion for the Tennessee Valley.