This is an archived article and the information in the article may be outdated. Please look at the time stamp on the story to see when it was last updated.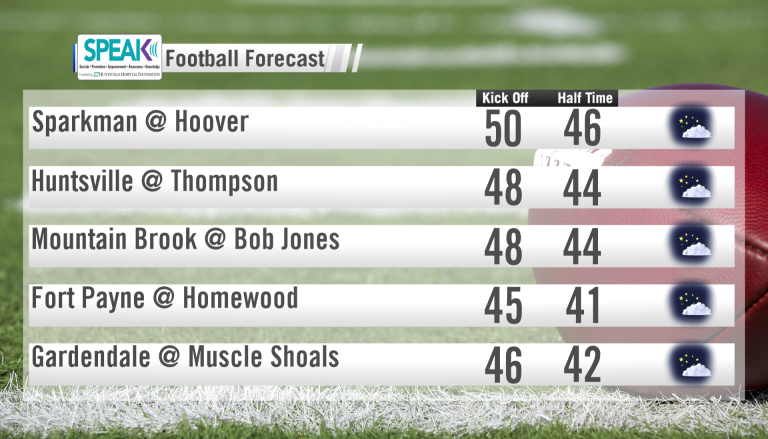 A surface high located north of the Valley may push some additional cloud cover into the region, but we expect the Valley's weather to remain dry for the first round of high school football playoffs.
FRIDAY: Mostly cloudy and chilly, even by November standards. High: 59. Wind: NE 7-14.
FRIDAY NIGHT: Mostly clear with a chilly breeze for high school football Friday night. Temperatures in the upper-40s at kickoff, mid-40s by 4th quarter. Wind: NNE 3-6.