This is an archived article and the information in the article may be outdated. Please look at the time stamp on the story to see when it was last updated.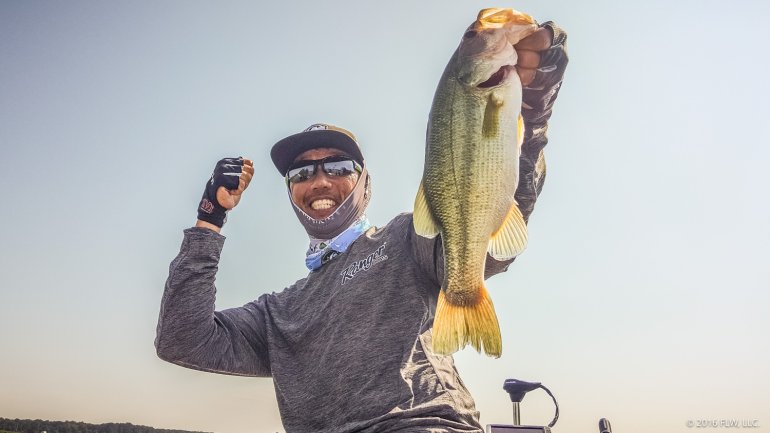 HUNTSVILLE, Ala. – FLW Tournament fisher Shinichi Fukae is pictured showing off a beautiful largemouth bass caught right here on Wheeler Lake.
Thanks to Kyle Murphy for the photo.
After weigh-ins on day 1 of the tournament, Fukae is placed 7th out of 50. He and 49 other of the best fishermen in the world set out onto the water this morning from Ditto Landing, heading for the Wheeler Lake area in day one of this year's Walmart FLW "Forrest Wood Cup."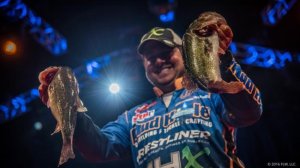 In 1st place, pro John Cox of Debary, Fla. took an early lead with a 3-pounder topping his catch list.
Weigh-ins are held every day at the Von Braun Center in Huntsville.
WHNT News 19 is giving away 1,000 no-tangle fishing rods to kids this weekend at the FLW Fishing Expo at the VBC. Find out more here.