This is an archived article and the information in the article may be outdated. Please look at the time stamp on the story to see when it was last updated.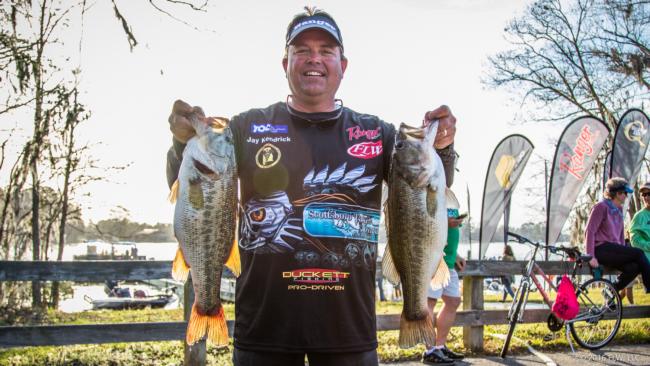 MARSHALL COUNTY, Ala. — Fisherman Jay Kendrick already has an advantage over other anglers at the Forrest Wood Cup — he gets to sleep in his own bed every night of the tournament.
"It's really nice, the fact that you get to fish a world championship and sleep in your own bed at night is huge," Kendrick told FLW. "I've fished championships before and I've never been able to stay at home before. Having the creature comforts and friends and family so close will be great."
The Grant, Ala. professional earned a spot in the Forrest Wood Cup August 4-7 at Wheeler Lake. Anglers will take off from Ditto Landing each morning at 7 a.m. and weigh-in at the Von Braun Center's Propst Arena at 5 p.m.
Although a rookie in the professional fishing world, Kendrick has years of fishing experience to pull from.
"I've got the background and the skill set and I have a variety of things I think I'm good at," Kendrick said. "I've fished national events before and I know how to handle the hustle and bustle and the press. Seeing Andy Morgan or David Dudley sitting beside me at takeoff won't phase me. I'm just fortunate to be able to showcase what I can do."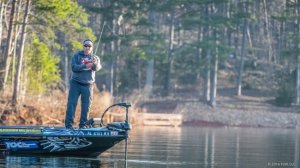 He graduated from the University of Alabama-Birmingham and works as a Certified Registered Nurse Anesthetist. Fishing was one of his main motivations to make it through anesthesiology school, Kendrick said.
"I taped a picture of my boat and my truck on the fridge so I would see it every morning – after I graduated from anesthesia school, the first purchase I made was a bass boat," he said.
Kendrick finished in 34th place in the Walmart FLW Tour to earn a spot in the Forrest Wood Cup. He told FLW he's spent every minute of pre-practice at Wheeler Lake to prepare for the tournament.