This is an archived article and the information in the article may be outdated. Please look at the time stamp on the story to see when it was last updated.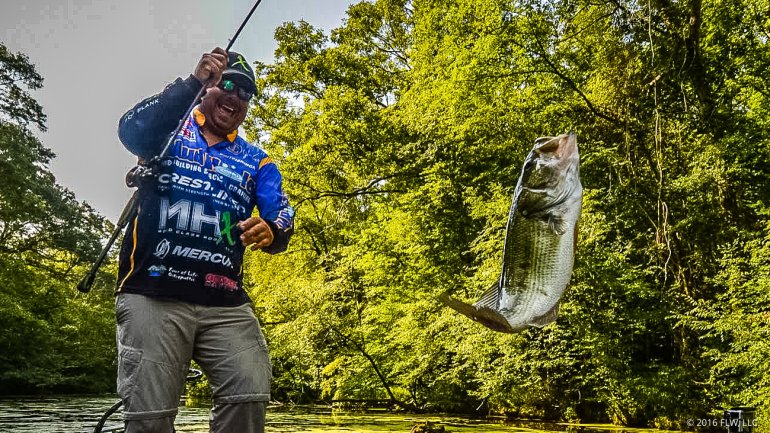 HUNTSVILLE, Ala. – The leader of day one of the FLW Tournament Forrest Wood Cup scored day two's Catch of the Day Friday.
Later Friday night, the field of 50 anglers in the tournament will be narrowed down to just the top 20 for round three Saturday.
Cox has found the most success getting shallow water bites.
"John found a creek, I mean way up a creek, hardly on the lake it seems like, and he's got it all to himself and he's got him some really big fish that haven't been pestered by anyone else," says Curtis Niedermier, the Editor in Chief for FLW's website.
The Forrest Wood Cup is the "Super Bowl" equivalent of the FLW Walmart Tour and it's the first year it's been hosted at Wheeler Lake.
For minute-by-minute updates, you can visit FLW's website, flwfishing.com.