This is an archived article and the information in the article may be outdated. Please look at the time stamp on the story to see when it was last updated.
LIMESTONE COUNTY, Ala. (WHNT) - East Limestone senior right fielder Easton Reece has been playing baseball since he could first hold a bat. The sport fuels his family and they always fill the stands.
"My granddad really loves baseball and Ma always comes with him to watch all the games," said Easton.
Ermogene Laxson, better known as "Ma," has 15 grandchildren. Easton is the youngest. In his final season in an Indians uniform, Ma had yet to see a game, though she always followed along online.
At 83 years old, she is undergoing treatment for cancer.
"It's really taking a toll on her and she can't do as much as she used to," said Easton. "It's really hard but she's really strong so she gets through it, which motivates me."
Monday marked East Limestone's Senior Night and the Indians played host to Austin. The Indians tied the game in the bottom of the seventh, 1-1, to send it to extra innings.
Then, in the bottom of the eighth, with the Black Bears up one, East Limestone began to rally again.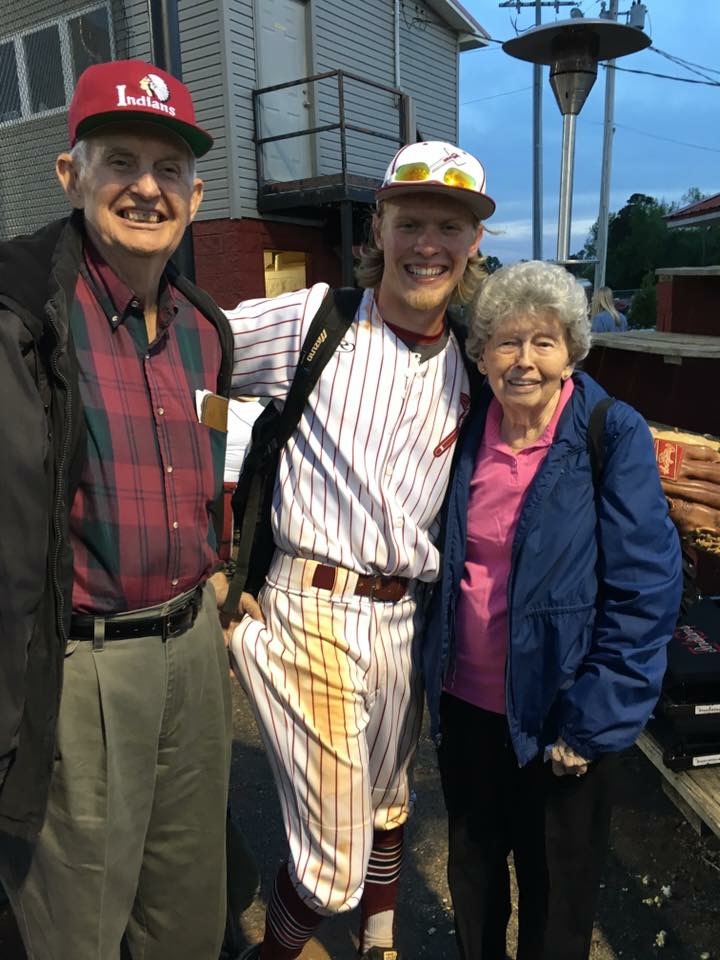 "We got runners on second and third and they're both seniors," said East Limestone Head Coach Bradley Craig, "a senior on third base, a senior on second base, with a senior coming up to the plate. There's one out and the coach did what probably I would do, he intentionally walks the guy to put him on first base. And sure enough, here comes Easton with the bases loaded."
Easton had been 1-for-2 on the day and he had only one grand slam in his career.
"I was sitting on the first pitch fastball," he said. "I was hoping he was going to throw me that and he did and I didn't miss it."
No. He didn't. One pitch and one swing and the ball sailed over the left field wall. His teammates gathered at home plate to celebrate the victory with Easton, but all he wanted to do was share the story of his late-game heroics with Ma.
"I was going to go see her after the game and tell her all about it," he said.
What Easton didn't know is that Ma saw it all from the stands. After missing out on every game of the season due to her ongoing cancer battle, Ma made it to Senior Night.
"It means the world to me because I didn't really expect her to be here," Easton said. "She got to come and surprise me and she's always been there for me and even when she hasn't been able to come she's been there for me and it just meant everything to me."
Surrounded by his ultimate home base, his family, Easton, with the help of Ma, truly touched them all.
"Battling cancer and going through chemo and just not letting it affect her," said Easton, "she's just always staying positive. She's a great inspiration to me."
The East Limestone baseball team begins postseason play on Friday. The Indians face Madison County in a best-of-three series.
Easton said Ma had a chemo treatment earlier in the week. While he doesn't expect her to be able to attend the games, he knows she will be following along online.