This is an archived article and the information in the article may be outdated. Please look at the time stamp on the story to see when it was last updated.
HUNTSVILLE, Ala. – A pair of area standout swimmers have verbally committed to NCAA Division I major college scholarships.
Bob Jones High School senior Claire Munster verbally committed to a full academic and swim scholarship at Texas Christian University. Westminster Christian Academy's Isaac DeVaney is signing with the University of Evansville, Ind.
The two star athletes have qualified for the North Alabama High School Sectional Meet, Nov. 20-21, at the Huntsville Natatorium. Munster and DeVaney are also qualified to compete in the prestigious USAS Junior Nationals in Atlanta, Ga., Dec. 10-12.
Munster officially signs her letter of intent on Nov. 17 at Bob Jones.
TCU, located in Fort Worth, is a member of the Big 12. Coach Richard Sybesma is in his 36th year as head coach of the Horned Frogs. He has led TCU in more than 700 dual meets with a .596 winning percentage.
"The spirit and optimism of the team, coaching staff and student body at TCU is absolutely unmatched," Munster said.
TCU currently has nine seniors on their women's roster. Munster already has times fast enough for both of the Horned Frogs' fastest relays.
"I am beyond confident in this choice because I know my ambition for academic and athletic success will be highly encouraged and supported by all faculty and staff members at TCU," said Munster. "This support network coupled with the amazing spirit of the school made my choice an easy one."
Munster's 50 freestyle best times are 24.23 (yards) and 27.70 (meters). Her 100 free bests are 51.65 (yards) and 58.39 (meters). Her 200 frees are 1:53.45 (yards) and 2:05.36 (meters).
Munster is a former HSA club teammate of TCU sophomore John Smith, who transferred to the Horned Frogs after a season with Western Kentucky. Smith prepped at Huntsville High School and swam for the Crimson Panthers.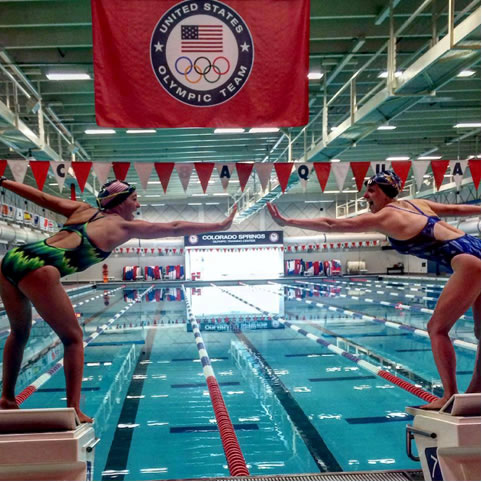 Munster is currently a USA Swimming club member of Tri Aquatics. She is mentored by Colette Migliozzi, who has more than 25 years of coaching experience.
"Claire was recruited for her 100 and 200 free," said Migliozzi. "I expect her to also swim the 50 free and contribute on all the relays. Her 100 and 200 fly swims are also options for coach Sybesma at TCU."
Munster is finishing up her third year on the Bob Jones High School swim team. She competed in the USA Swimming 2014 Junior Nationals and the 2015 Futures Central Championships.
"Coach Colette (Migliozzi) is the one behind getting me into TCU," Munster said. "I had a list of about 60 schools and we sat down and I made the final decision after the Futures meet."
Migliozzi swam on scholarship at Virginia Tech and graduated with a Bachelor of Science degree in animal science. She's coached at the USA Swimming National Select Camp and has trained athletes to the highest level of the sport, including Olympic Trials qualifiers. She's listed as one of the top masters swimmers in the nation.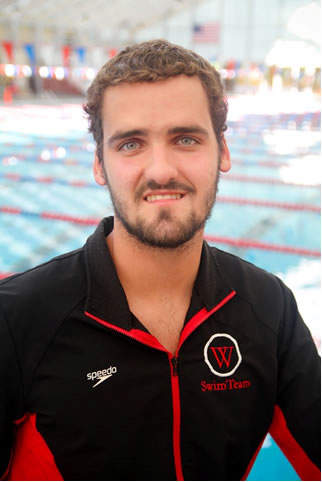 DeVaney swims at Westminster for legendary coach Roger von Jouanne. Von Jouanne's swim career features numerous highlights, including a 1980 USA swim record in the 200 butterfly. The Southern Illinois graduate competed in the 1980 and 1984 Olympic Trials.
"Isaac (DeVaney) has tremendous integrity and a great work ethic," von Jouanne said. "He is a leader for us at Westminster in every sense of the word."
DeVaney was named All-Tennessee Valley by AL.com in 2013 and is in his third year with Westminster.
"I'm excited about swimming for Evansville because I really feel confident in their coaching staff," DeVaney said. "I think they will continue to give me a chance to improve. All of my coaches and my parents have been so supportive in helping me get to this point."
The 6-2, 180-pound athlete is projected as a backstroke and IM specialist at Evansville. The Purple Aces are coached by Ricky Perkins.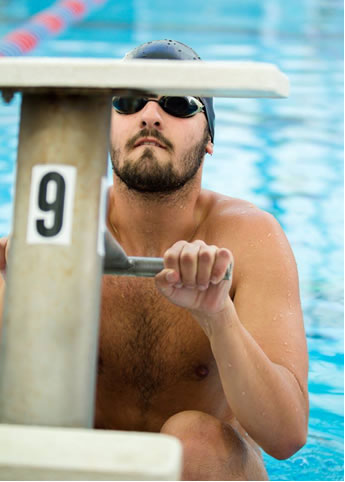 DeVaney sports top times of 52.28 in the 100 back and 1.58.01 in the 200 IM. He is a year-round USA Swimming athlete under Matt Webber at HSA. DeVaney is a 10 year veteran at HSA.
He began swimming competitively at age 6 and also participated for two seasons with the Madison Dolphins. He finished his final RCSL season for Tim Holtcamp at Sherwood Pool this past summer, after eight years with the Sharks.
DeVaney will sign his letter of intent on Nov. 18 at Westminster.