This is an archived article and the information in the article may be outdated. Please look at the time stamp on the story to see when it was last updated.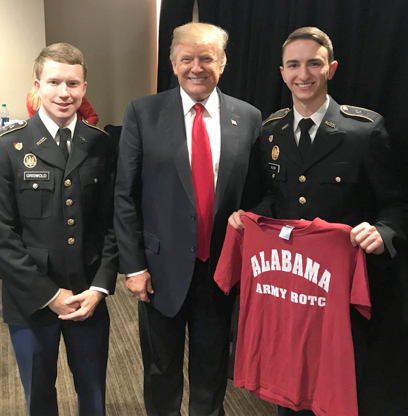 ATLANTA, Ga. – Two ROTC cadets with the University of Alabama had the thrill of a lifetime on Monday night. Not only were they present to see their team with the college football national championship, but they also got to watch the game with President Donald Trump.
Cadet Austin Griswold from Pinehurst, North Carolina, and Cadet Benjamin Klein from Warrior escorted the President on the field for the National Anthem. After the pregame festivities, the two then sat with him in the President's box for the game.
The men presented Trump with the shirt Klein is holding in the picture above