This is an archived article and the information in the article may be outdated. Please look at the time stamp on the story to see when it was last updated.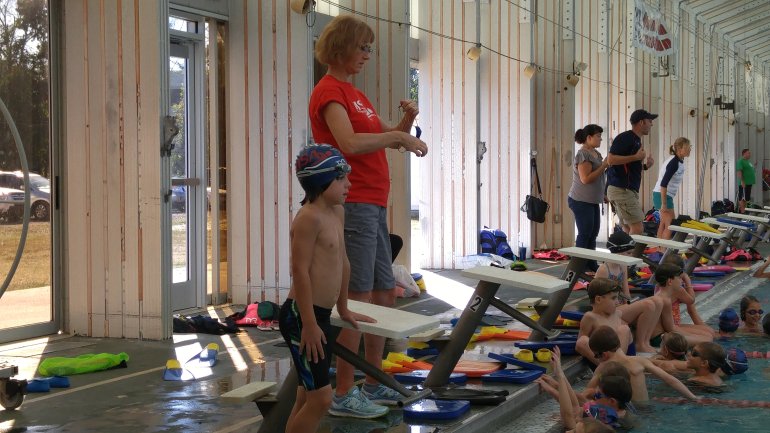 HUNTSVILLE, Ala. – Jan Bunch didn't dive right in and follow the mainstream way of becoming a USA Swimming mentor.
When the talented Huntsville Swim Association assistant coach did receive the opportunity to master the sport, she realized the timing was in perfect relation to her students.
"Most coaches grew up in the sport, but I did not learn to swim competitively until I was age 36," said Bunch. "As I was learning, I started coaching. I think it made me a good coach because I was learning all the drills for my swimmers at the same time I was doing them myself, so I was able to really relate to the kids and knew what they were going through as far as learning."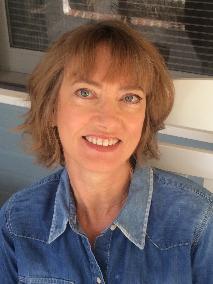 Bunch was a state champion in tennis, basketball and volleyball in high school. She graduated in 1978 from Portales High School in New Mexico.
"My high school did not offer swimming. I finally joined a masters team and swam for 12 years for one our top coaches on our team in Boulder City, Nevada. When my two children were born, my coach told me that I should go ahead and learn to swim well for my kids. I did and then started doing some masters meets and figured out how much I loved the sport. I probably would have been pretty good at it as a child."
Bunch's two children, Blakeley (Fleming) and Dylan (Bunch), had highly successful swim careers that began under the watchful eye of their mother. Her daughter is currently an assistant coach for the Madison Swim Association.
"They both made it all the way to the Olympic Trials," Bunch said. "Dylan just graduated from the University of Denver (Colo.) last June. Blakeley, of course, graduated from the University of Auburn. I'm proud of my children. I moved here to be close to my daughter Blakeley and my grandson, Vander."
Bunch spent more than 20 years with the Boulder City, Nev., Henderson Swim Team as well as a year with Madison (Ala.) Swim Association as an age group coach. Some of her swimmers won state and Junior Olympic championships. She's coached swimmers ranked within the top 10 in the USA. Some of her athletes have competed at Junior National, Nationals and Olympic Trials.
Bunch is a graduate of West Texas State A&M University with a degree in communication graphics and marketing. She worked as a graphic designer before coaching. She enjoys yoga, gardening, art and design.
"We were really lucky to get Jan," HSA Head Coach Matt Webber said. "She has a lot of experience and comes with a very good resume. She's a great person and we are happy and very thankful she can be a part of our staff. She really loves working with the young swimmers and does so well with our senior development class, too, so she's getting the entire age spectrum. In the past, she has coached every age level and is very good at what she does."
HSA hosts the Groundhog Invitational Jan. 27-29 at the Brahan Spring Park Natatorium. The meet attracts some of the top swimmers in the Southeast as athletes seek qualifying times for the upcoming short course championship meets that begin next month.
Events start at 5:30 p.m. on Friday. Age 10-and-under swimmers begin at 8:30 a.m. Saturday and Sunday with older athletes competing in the afternoon.