This is an archived article and the information in the article may be outdated. Please look at the time stamp on the story to see when it was last updated.
It's said that all good things must come to an end.  And, that's the case this week.  We announced this week that WHNT News 19 Sports Director Chase Horn is leaving us in order to move closer to his home state of Texas. But don't worry sports fans, you'll be left in the capable hands of our new Sports Director Britton Lynn.
Greg Screws sat down with Chase and Britton this week to hear from each of them about the new challenges they face.
Chase joined WHNT News 19 back in October of 2013. "It's been so many great experiences," reminisced Chase. "Great working and meeting everyone, and Ryan Cody. [I] got to be in his wedding just last year."  Ryan Cody was our Sports Director before Chase Horn.  He moved to Phoenix a couple of years ago to be with his fiancée.
For Chase, some of those great experiences include covering championship games. "'The biggest impression ever; my first National Championship," said Chase. "Walking on the field for the Rose Bowl. The last five minutes; the game deadlocked between Auburn and Florida State. Before I walked out, Ryan told me 'I know it's about to get crazy, but just enjoy it.'"
Now, a few months shy of five years at WHNT News 19, Chase Horn is going back home to the Longhorn State. "It's been calling me back since the day I left," says Chase. "As much as I've enjoyed my time here in Huntsville, I gotta go back to my nephews that I've only met a handful of times, Adler and Elliot. I want to see them grow up and be with my family."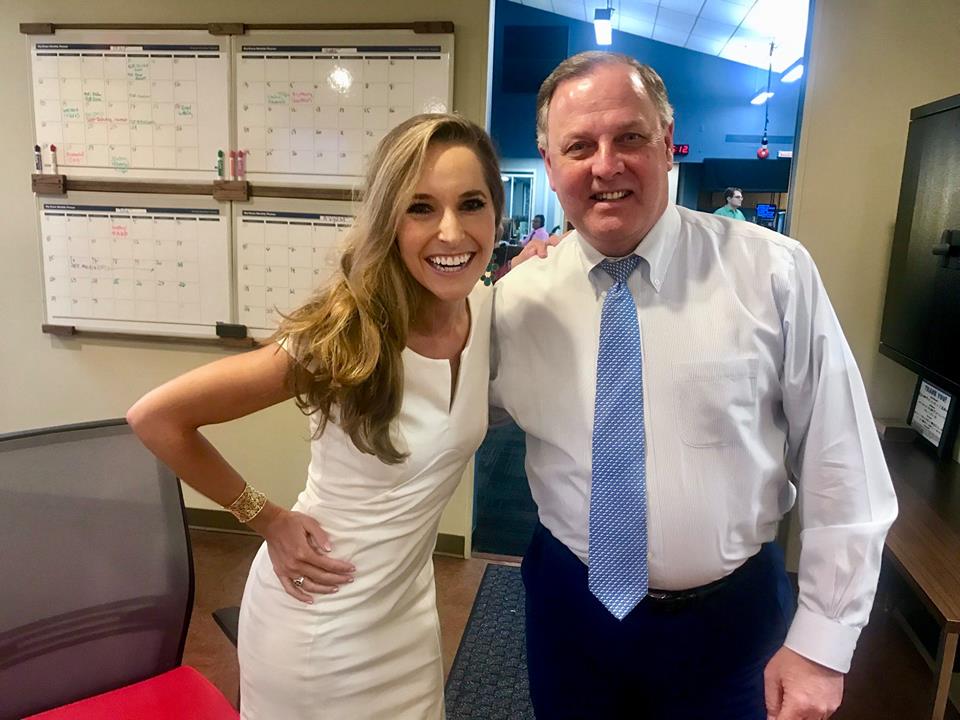 So it's time to pass the baton! Chase is leaving you in the very capable hands of Britton Lynn. She's from Dallas and a graduate of the University of Alabama.  Her career in sports started as most; scrambling and working anywhere you can. "I started out just trying to make extra money in college as a sportswriter from the Tuscaloosa news and the Crimson White," remembers Britton. "Just trying to make some extra money to have food."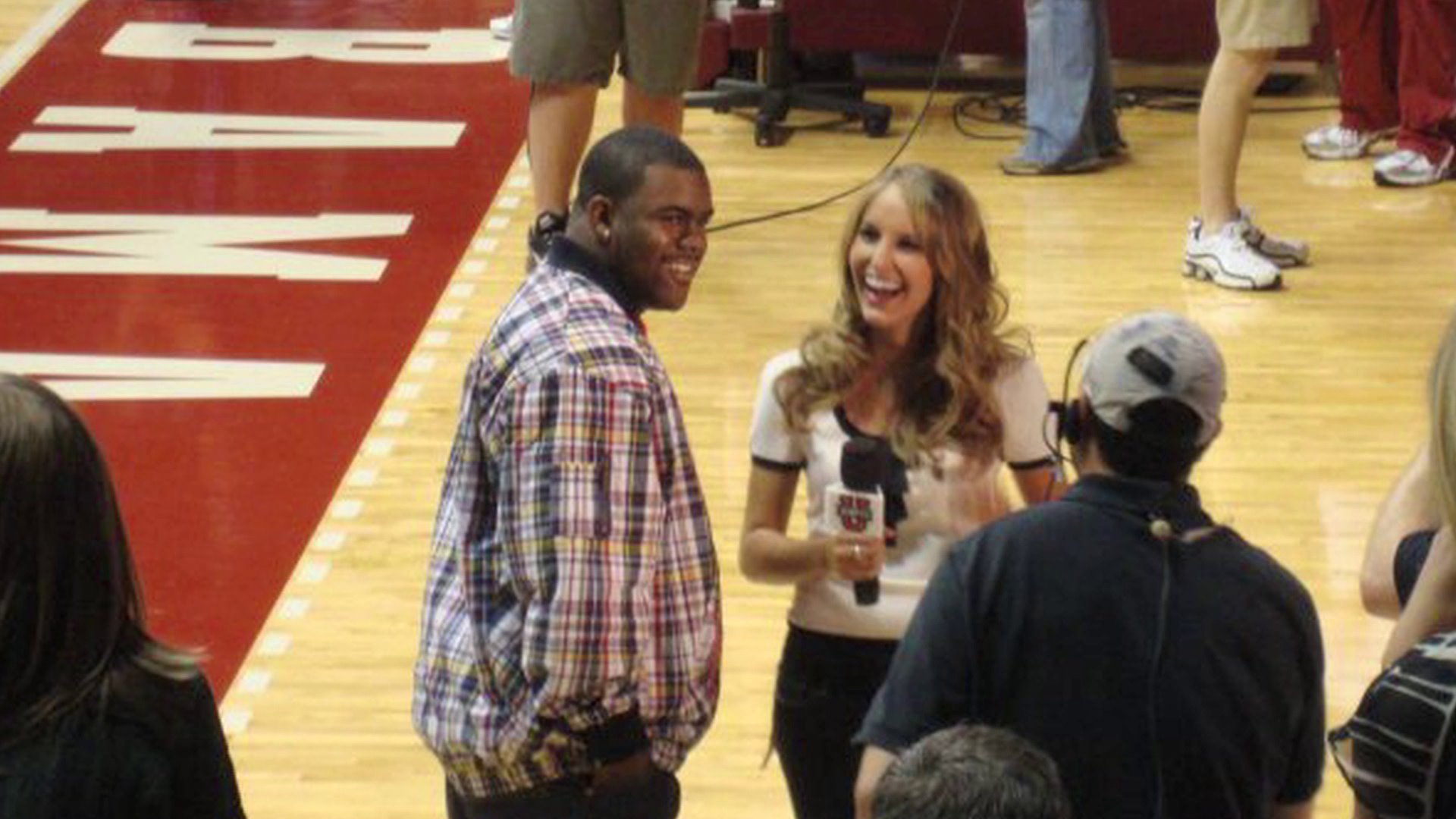 That effort paid off, leading to freelancing gigs with ESPN, causing Britton to rethink her plans of going to law school. "I'm going to go do this sports thing and see what happens."  Britton worked at WBRC Fox 6 in Birmingham covering sports for three years from 2012-2015.  So, she's very familiar with Alabama and Auburn football.
So what can you expect from Britton? "Storytelling is my passion. It's what I love," says Britton. "My goal as a sportscaster is to make sure that people who aren't fans, that they [still] love watching the sportscast because there is a story within every one of those games."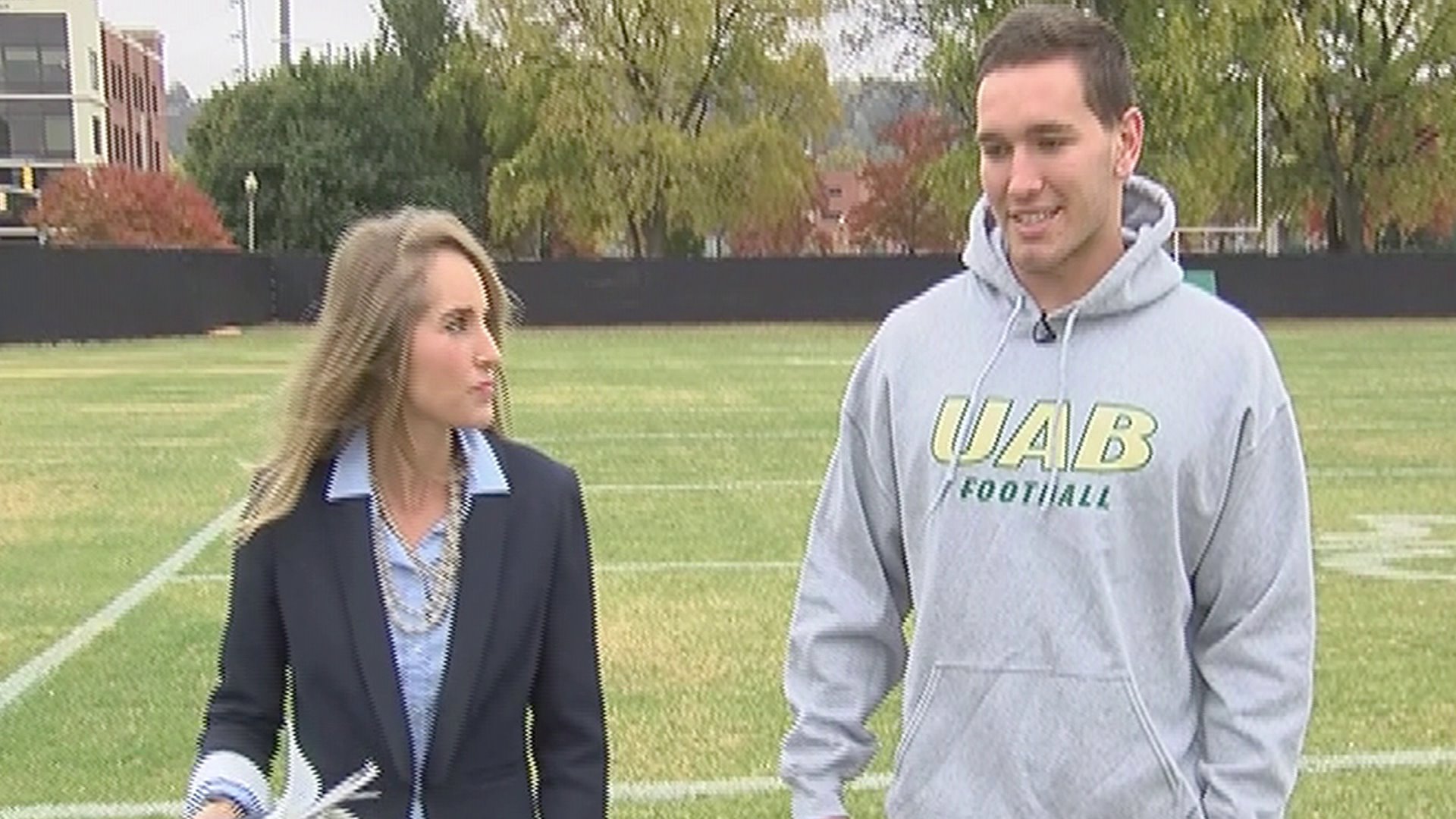 She knows this state does fall better than anyone in the country, "I love the passion here. It really is unlike anything else and don't tell my Texas people that."
We know change for our viewers is never easy.  But, we hope you will welcome Britton Lynn to north Alabama.  If you have a sports story, email her at britton.lynn@whnt.com.  We also invite you to follow her on your favorite social media platforms: Facebook, Twitter and Instagram.