This is an archived article and the information in the article may be outdated. Please look at the time stamp on the story to see when it was last updated.
On one side, it's the former Nick Saban assistant. On the other side, it's the soon-to-be-former Saban assistant. That's one of the undercurrents of Saturday's SEC Championship Game.
Jim McElwain is Florida's head coach and a candidate as national coach of the year. Once upon a time, he was Alabama's offensive coordinator.
Kirby Smart is Alabama's defensive coordinator, who'll be designing something to foil McElwain's offense. Smart is a finalist for the Frank Broyles Award, as the top assistant coach in the nation. He better win now. It's his last chance.
Smart, 39, will be named as the head coach at Georgia on Sunday or Monday, according to reports out of Athens.
"He'll be a great head coach," McElwain said. "He's been trained by the best. That's something that we're both very fortunate to be around and be a part of how Coach Saban sets it up. He's been waiting for his time, and you know what, he'll get the right one, and he'll do a great job. I just wish he'd get it maybe on the other side of the country where I wouldn't have to see him except in the national championship game or something like that."
"I've said many times before in years past that Kirby has done a fantastic job for us, and I think he'll be an outstanding head coach," Saban said. "He's a good teacher. Players respond to him well. He's outgoing. He's got a good personality. I think he'll do a good job in all the other areas that you're talking about. I don't have any question about that at all."
What Kirby Smart thinks about it, we'll not know for a while.
Saban does not allow his assistant coaches to be interviewed by the media. It assures, he maintains, that they're all on the same page. Heaven forbid there's every any misconception of anything but unanimity on the Tide sideline.
Saban may be controlling, but he's also absolutely magnanimous when it comes to his assistant coaches and their ambitions. He's not unaware that the Saban Coaching Tree will be among his great legacies.
Nor is he concerned that Smart and Lane Kiffin and Mario Cristobal, the most likely departees, are spending too much time at the copying machine, running off resumes, and not watching Florida video.
"I've got a lot of confidence in our guys that they're certainly committed to our team and doing the things they need to do to help our team be successful," Saban said, "and I think each and every one of them know that, if they are being considered, it's certainly an honor for them, and I certainly want to help them every way I can. But the better we play in every game that they're responsible for, the better opportunity they have to advance and reach the goals and aspirations they have professionally."
A shining example of that happens to be one James Frank McElwain. Coach Mac was hired at Colorado State, but remained on the Alabama staff until wrapping up the championship against LSU.
The 53-year-old has taken Florida to the SEC championship game for the first time 2009, as the replacement for Will Muschamp, last seen spitting nails on the Auburn sideline. The Gators are heavy underdogs.
After all, Smart's defense is among the best in the country. Said McElwain, "I just hope our offensive line, their knees don't crack together from shaking as they got to play against those guys. … As a football purist, people should just sit down and watch how (Alabama's defenders) play together. It's pretty amazing.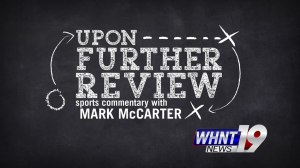 On the other side, Alabama's offense continues to improve and with Derrick Henry, it's downright lethal.
"I think," McElwain said, "the best thing that probably happened to Coach Saban was me getting the Colorado State job so they could get better on offense."