This is an archived article and the information in the article may be outdated. Please look at the time stamp on the story to see when it was last updated.
It's as predictable as a dinner-time phone call from a telemarketer, what these coaches have had to say. Everything coming from behind podiums in Tuscaloosa and Athens has been calculated, cautious, conservative and, well, bland.
You'd expect nothing different.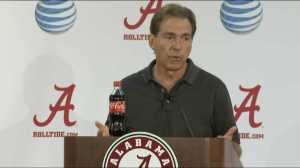 From Nick Saban at Alabama:
"This game is obviously an exciting game for our team. Any time you play what is arguably one of the best teams in the country – Georgia – based on what they've been able to do over the past four games, and I'm talking about a total complete team. (Georgia head coach) Mark (Richt) has done a fantastic job in his tenure there, which has been a long time. They've been consistently very good."
From Mark Richt at Georgia: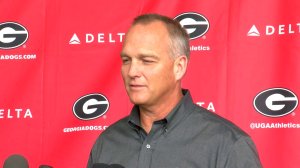 "It's going to be a tremendous challenge for us, (playing) a team that is used to winning, and a team that's, you know, very well coached. I think we all know that. And we're just looking forward to the challenge of it."
Going into Saturday's justifiably hyped 2:30 game, to be broadcast on WHNT News 19 and preceded by our noon pregame special, Georgia is 4-0 and ranked No. 8 in the Associated Press poll. Alabama is 3-1 and ranked No. 13. They're two of seven SEC teams in AP's top 25.
This is the first regular-season meeting between the two since 2008, the famous "Blackout Game" in which Georgia fans wore black jerseys. Appropriate for the mourning that took place. Alabama scored the first five times it had the ball, ran out to a 31-0 lead and cruised 41-30 as John Parker Wilson did a pretty nifty Joe Montana imitation.
With the two scarcely playing each other, with the rankings, with this the first monumental East vs. West game of the season, "A lot of people have been excited about this for a while," said Richt. "At least that's what I hear."
They've been excited for a while about another hyped-up game just 70 miles away. Clemson will be hosting Notre Dame Saturday night.
Did you see the clip of Clemson coach Dabo Swinney? The former Alabama receiver and assistant coach had 'em cracking up, talking about the ticket demand. First, he said it was a "little unfair that they brought the Pope into town just in time for the Clemson game."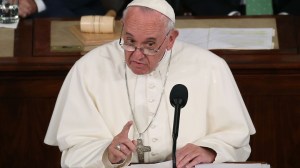 Then he said, "I've got people calling me that I haven't talked to in 20 years. 'Hey, man, got some tickets? I really want to come up this weekend. Just need five.'"
No such mirth with Alabama-Georgia.
In a game likely not on the satellite dish at The Vatican, Georgia and Alabama are at slightly different levels of "gotta-win."
For the Bulldogs, it's just a skoosh less critical than it is for Alabama.
The SEC East is getting tougher, but it's still the light-heavyweight division compared to the SEC West. Georgia could afford to get whacked this weekend and still rebound to win the East and crawl back into national prominence. But the Dogs couldn't afford to slip up at Tennessee on Oct. 10 or in the annual tailgate extravaganza against Florida.
For the Tide, there's been one foot on the banana peel ever since the loss to Ole Miss. A two-loss team likely can't win the SEC West. And I've got a better chance at a Pulitzer than a two-loss team has of making the final four of the College Football Playoffs.
Still, this is déjà vu all over again for Alabama. It lost to Ole Miss last season only to win eight in a row and make the playoffs.
Saban noted that "it tells a lot about a team how they respond" after a loss. And that, "I have a lot of faith in this team."
Alas, faith doesn't seem to be quite as much of the storyline in Athens as it is at Clemson.