This is an archived article and the information in the article may be outdated. Please look at the time stamp on the story to see when it was last updated.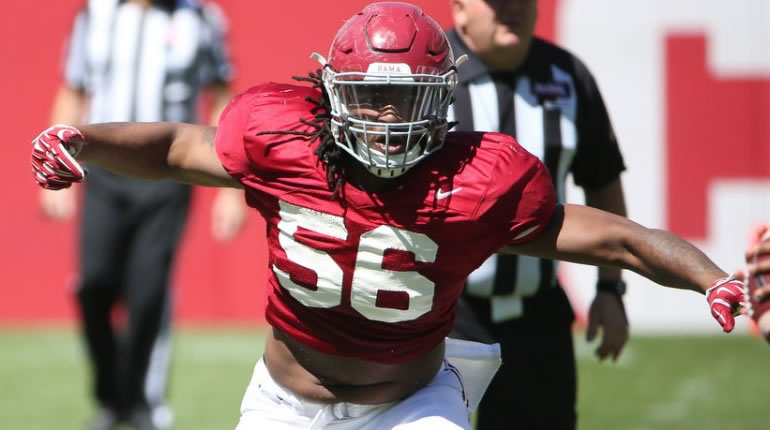 TUSCALOOSA, Ala. – Alabama senior linebacker Tim Williams was arrested early this morning in Tuscaloosa.
He is charged with carrying a pistol without a permit.
Police arrested Williams in the parking lot of the Tuscaloosa Publix around 2:00 a.m., sources told AL.com.  His bond was set at $300.
The officer smelled marijuana coming from Williams' vehicle, sources also said.  A passenger in the car said the marijuana was his, but the officer then found the pistol under Williams' seat while searching the car.
Williams purchased the pistol three weeks earlier in Louisiana.  He told officers the store gave him a temporary permit, but he didn't have it in his possession.
In a written statement, Alabama Head Coach Nick Saban said, "This kind of behavior is not condoned by our program.  We are currently in the process of reviewing the information.  Once we have a complete understanding of the situation, we will determine what we need to do in terms of the appropriate discipline."
Williams is expected to be a first-round pick in next year's NFL draft.