This is an archived article and the information in the article may be outdated. Please look at the time stamp on the story to see when it was last updated.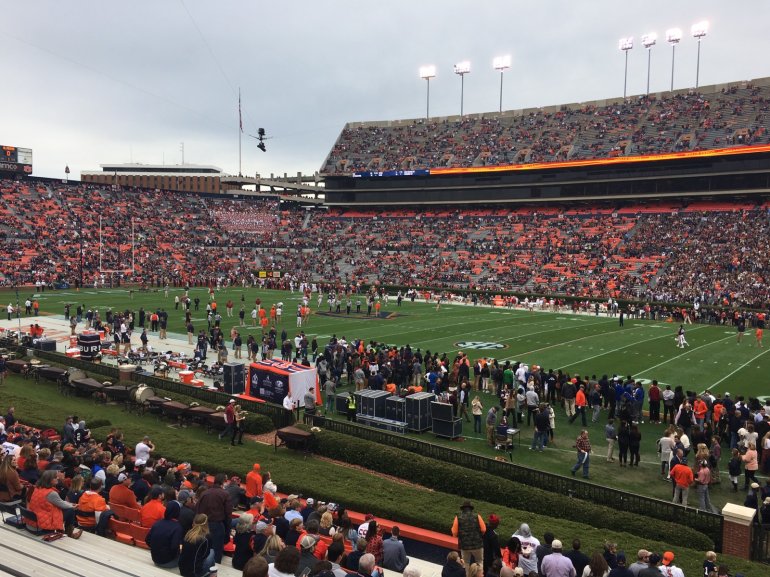 AUBURN, Ala. (AP) Jarrett Stidham passed for 237 yards and ran for a fourth-quarter touchdown and No. 6 Auburn beat top-ranked Alabama 26-14 Saturday with a berth in the Southeastern Conference title game on the line.
The Tigers (10-2, 7-1 SEC) mostly shut down the league's top scoring offense for their second win in three weeks over the top team in the playoff rankings. They won the Western Division to earn a rematch with No. 7 Georgia in the SEC championship game Dec. 2 with a playoff spot almost certainly on the line.
The Crimson Tide (11-1, 7-1) made a rare assortment of mistakes for a team that had appeared to be headed toward a shot at a fourth consecutive SEC title and playoff berth.
Auburn's Kerryon Johnson delivered a jump pass for a touchdown and ran 30 times for 104 yards before leaving in the fourth quarter with an injury.