This is an archived article and the information in the article may be outdated. Please look at the time stamp on the story to see when it was last updated.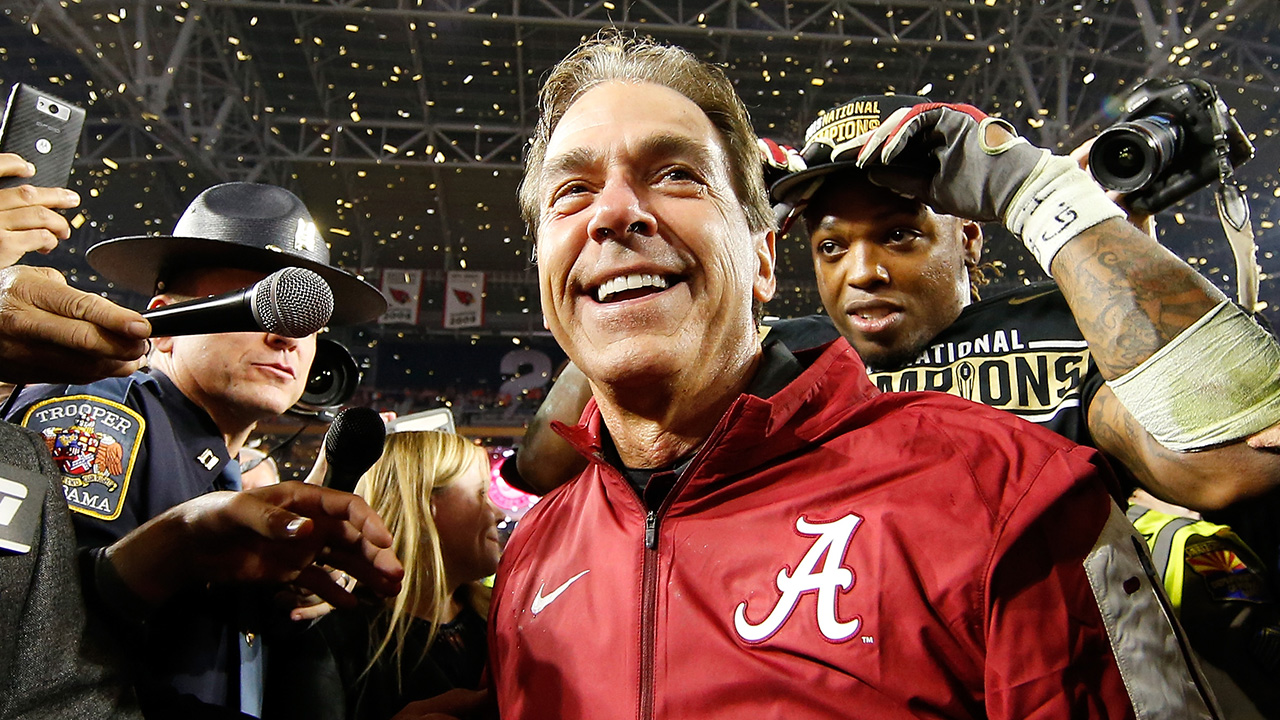 HUNTSVILLE, Ala. – The staffs in various media relations departments, who work like elves on Christmas week this time of season, produce for each game a package of notes for the media.
This week, Alabama's game notes number 60 pages. Auburn's totals 44.
The notes are designed to leave no important factoid unshared, no bit of trivia unrevealed. They best serve the broadcast media, who can dish out these tidbits in case the game itself grows out of hand. (Don't be surprised, then, to hear many tidbits from Saturday's Alabama-Auburn game in Tuscaloosa, 2:30 p.m., WHNT News 19.)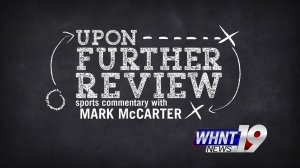 A lot of the notes are like these:
— Auburn leads the nation with 65 passes broken up and is second nationally with 74 passes defensed (behind UCF).
— Safety Hootie Jones became the 14th Crimson Tide student-athlete to make his first career start when he took the field for the opening defensive snap vs. No. 6 Texas A&M on Oct. 22.
— Sophomore defensive back Ronnie Harrison recorded a career-high 11 tackles vs. Chattanooga on Nov. 19.
Here's one with some heft that leapt off the page at me:
— Since the 2008 season, Alabama has played in only three regular season games that did not have national championship implications. Following the Crimson Tide's 24-21 loss to LSU in 2010, Alabama was essentially eliminated from a chance to remain in the national championship discussion. The final three games of that season mark the only three regular season contests without national championship implications during this span.
Imagine that. Three games in eight years. Three games out of 121.
What that means is a loss in any of those other games could presumably have cost Alabama a shot at the national title.
I submit that the factoid should be amended to four games, not three.
Saturday's game has no national championship implications. Except for bragging rights, it doesn't mean a thing.
That's a notion that's tough to swallow, considering how so many things have been in the balance in so many Alabama-Auburn games of lore. The only thing in the balance this time is Auburn's bowl destination.
Should Alabama somehow avoid winning this game (1) in which it's roughly a 20-point favorite and (2) into which it goes after some bit of butt-chewing having neglected to slaughter Chattanooga last week, it doesn't matter.
Such is the world of the College Football Playoff. Alabama has been seeded No. 1 all year. Other top teams have been given mulligans for recent losses. It's a no-brainer that Alabama would as well. It might drop out of first, but not out of the playoff bracket.
The only asterisk to this premise is if Alabama were to lose to Auburn and then next weekend to Florida in the SEC Championship Game. The odds of you being struck by an asteroid carrying a unicorn are greater.
I have no dog in this particular hunt today. But as I look again at that factoid, it's a bit mind-boggling at what has been accomplished in Tuscaloosa over this past decade.
Whether you own a Nick Saban teddy bear or a Nick Saban voodoo doll, you have to be blown away by that excellence.
First, to this specific rivalry, Saban is 6-3 against Auburn, including two in a row, as Alabama head coach.
Second, as the game notes remind, the Tide has a 23-game win streak, during which it has outscored opponents by more than 25 points per game.
Third, this is the 47th game Saban has coached with his Alabama team ranked No. 1 in the Associated Press poll. Bobby Bowden and Woody Hayes each had 40 such games; it took Bowden 34 seasons and Hayes 28.
We'll stop mining the trivia from the game notes now. I have a feeling the broadcasters will be sharing enough of them, trying to keep things interesting on Saturday afternoon.
Long-time sports columnist Mark McCarter, a four-time Alabama Sports Writer of the Year and contributor to WHNT News 19, has covered more than 20 Alabama-Auburn games, but will happily watch this one from the comfort of his lounge chair.