This is an archived article and the information in the article may be outdated. Please look at the time stamp on the story to see when it was last updated.
HUNTSVILLE, Ala.- Auto racing has always been part of 10-year-old Taylor Corum's life. Her dad, Shane Corum, grew up on the sport and introduced his daughter to it at a young age.
This spring, Taylor joined the Huntsville Quarter Midget Association. The racing club, which is for kids ages 5-16, has only a handful of girls behind the wheel.
"I love it," says Shane Corum. "I told her the car doesn't know if it's a girl or boy driving. Just go."
In May, Taylor finished in first place twice and has now been elevated from red rookie status to blue rookie.  She feels like she has something to prove when she's out there on the track.
"Girls can do boy things," Taylor Corum says. "That we're both equal and we're both strong."
Taylor's bright blue car stands out on the oval, but the color isn't just for aesthetics. If you look closely, there's a blue and gray ribbon tattooed on the side with the words "Diabetic Warrior" underneath.
"A lot of people see the pink ribbon and that stands for cancer," Taylor explains. "But if you see a blue ribbon that stands for type 1 diabetes."
Taylor was diagnosed with type 1 diabetes at 6-years-old but she doesn't let the disease get in the way of the sport she loves.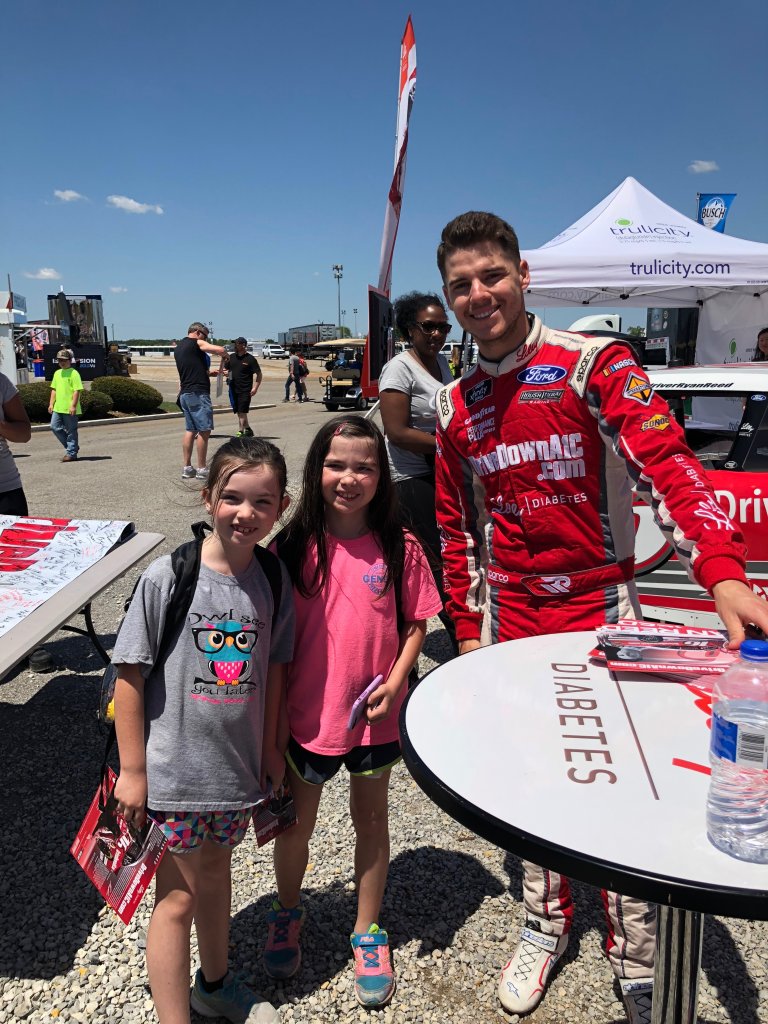 "Before she goes out we check her tires, check her gas, check her oil and check her sugar," says Shane. "If her sugar's low we give her juice. If it's high we give her insulin."
Taylor is inspired by current NASCAR Xfinity Series driver Ryan Reed who also has type 1 diabetes. The two have actually met and spent time together down at Talladega.
"She walked up and she holds her phone up and that shows her blood sugar," Shane says with a smile. "He knew what that was and they compared their blood sugar numbers and talked about it."
Taylor says it was fun and believes she could be his teammate when she grows up. But until then, she plans to dominate at HQMA.