This is an archived article and the information in the article may be outdated. Please look at the time stamp on the story to see when it was last updated.
Ingredients for preparing milk tea at home
It seems like milk tea is everywhere these days, from trendy restaurants to specialty beverage shops. It's easy to understand why — there are numerous delicious recipes that combine flavorful teas, creamy milk and a touch of sweetness for distinctively delicious beverages. Fortunately for tea lovers and those who enjoy trying unique drinks with a tea base, milk tea is easy to make at home.
The practice of putting a bit of milk in tea to cool down the hot beverage was common in Britain and dates back to the 1700s. However, modern milk tea is all about the flavor derived from quality tea, milk and a few craveable ingredients.
What type of tea is used for milk tea?
Technically, any type of tea could be used to make milk tea, but black tea is preferred. Its bold, full-bodied flavor pairs perfectly with milk, while milder varieties like white and oolong tea tend to become watered-down.
Within the black tea family, there are several popular varieties, and some are milder than others. For connoisseurs who prefer tea with robust flavor, Assam from India, Kenyan from Kenya, Lapsang Souchong from China and Ceylon from Sri Lanka are good choices. Darjeeling from India and Yunnan from China are milder with fruity notes. Other good options for milk teas include blended varieties like Earl Grey (a combination of Darjeeling and Assam teas with bergamot) and English Breakfast (a combination of Kenyan, Assam and Ceylon teas).
Decaffeinated black tea is available for tea drinkers who limit the amount of caffeine in their diets. Additionally, both loose-leaf teas and tea bags can be used for making milk tea.
Is milk tea the same as boba tea?
Boba tea is a creamy milk tea beverage that originated in Taiwan. Also called bubble tea, it gets its rich, chewy texture from tapioca pearls and is typically made with additional sweeteners, such as sugar, fruit juices or brown sugar syrup. Thanks in part to social media, boba tea has spread in popularity worldwide. Although available in some restaurants, there are numerous recipes online for making the sweet treat at home.
Other ingredients used in milk tea
In addition to black tea, milk and tapioca, there are other ingredients that go perfectly with this unique drink. Sugar, honey and flavored syrups are a must to satisfy a sweet tooth. Cinnamon, nutmeg and ginger give the beverage a hint of spice.
Whether you like tea bold, sweet or spicy, experimenting with different ingredients and various amounts of milk will help you find the perfect combination for your taste preference. And remember, milk tea can is delicious hot or cold, so it can be enjoyed year-round. Simply brew your favorite tea, add milk, customize it with other ingredients and your at-home milk tea is ready to enjoy.
Best items for making milk tea at home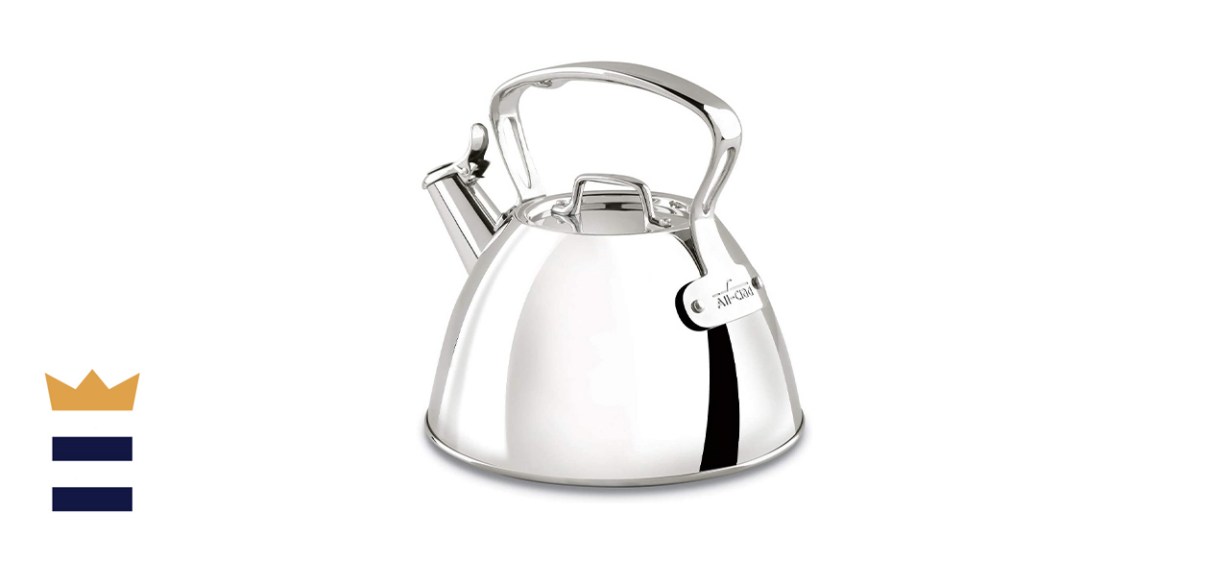 All-Clad Stainless Steel Tea Kettle
This tea kettle stands out in terms of durability and beauty, as it's constructed of stainless steel with a sleek, mirror-like finish. The base is bonded for strength and even heat distribution.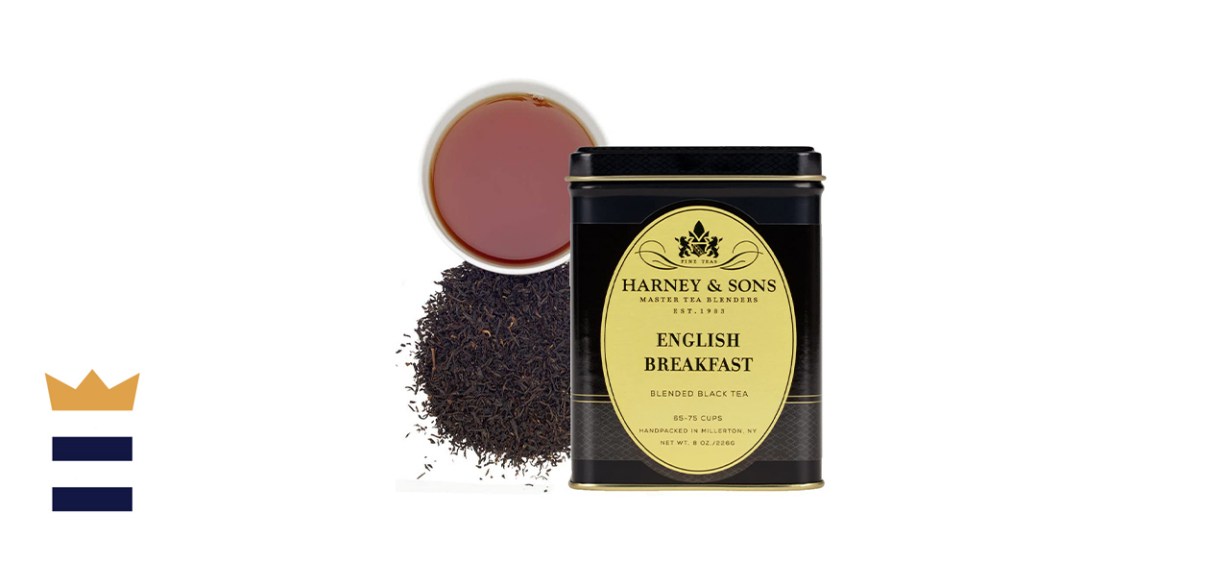 Harney & Sons English Breakfast Blended Black Tea
Made of quality tea leaves that produce robust flavor, this English Breakfast tea is perfect for milk tea beverages. It steeps quickly, so it's ready to enjoy in minutes.
Sold by Amazon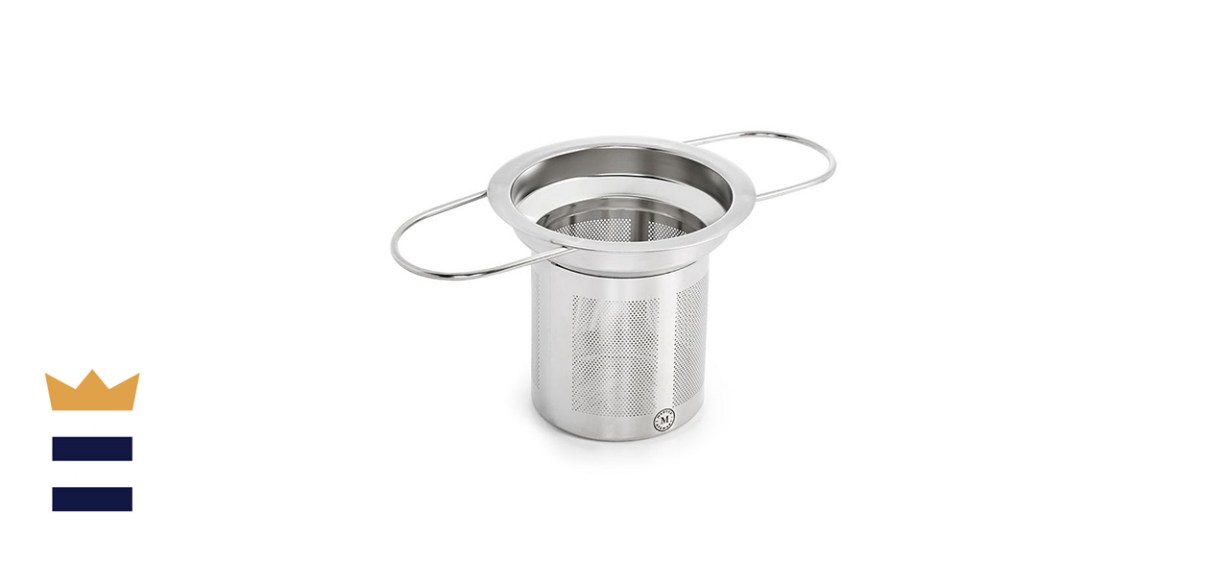 Martha Stewart Collection Tea Strainer
As part of the Martha Stewart Collection, this well-made tea strainer keeps leaves contained so the flavor can flow through to make perfect tea every time. It's constructed of durable stainless steel.
Sold by Macy's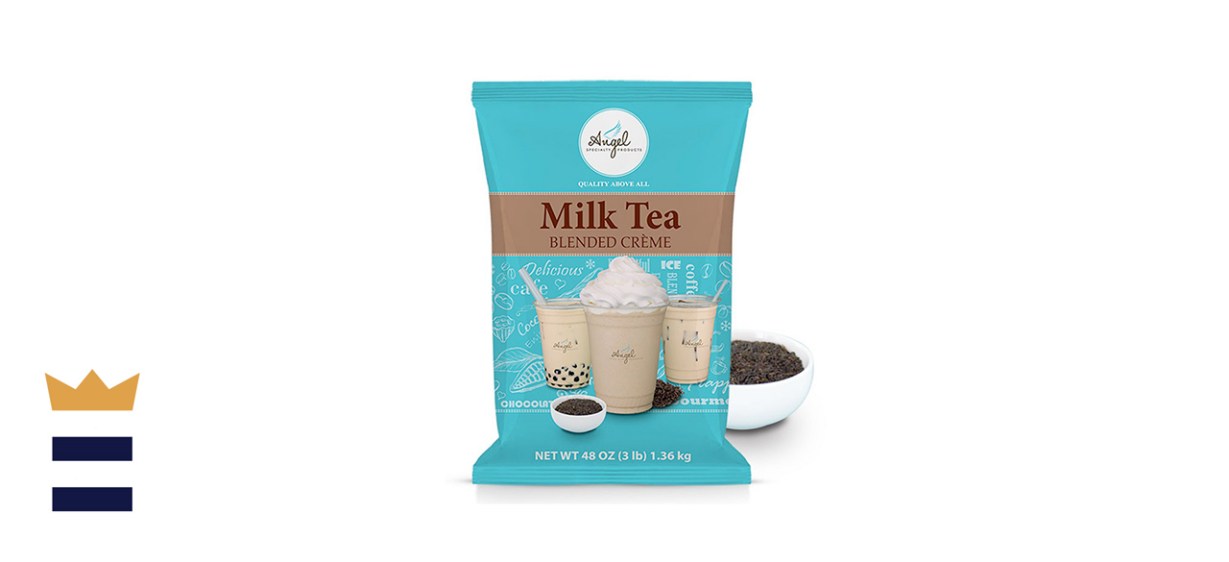 Angel Specialty Products Milk Tea Mix
This prepared mix makes delicious boba tea right out of the package. Simply mix it with your favorite black tea and tapioca pearls to make the trendy drink.
Sold by Amazon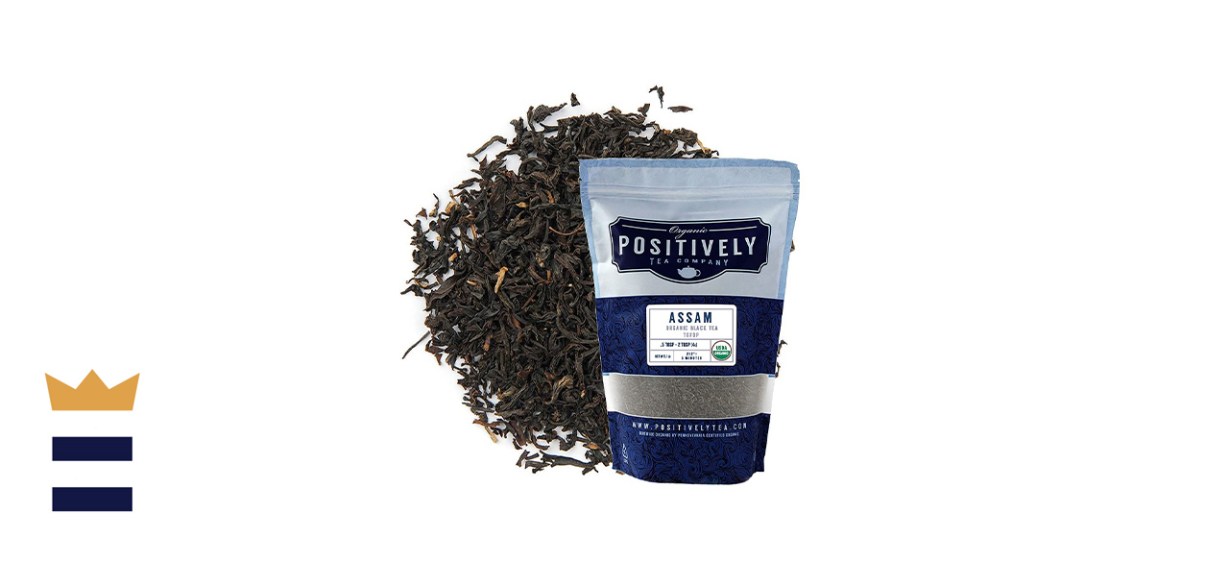 Organic Positively Tea Company Loose Leaf Assam Tea
This organic Assam tea produces a full-bodied flavor ideal for making milk tea. It's a good choice for anyone who prefers to brew loose tea leaves.
Sold by Amazon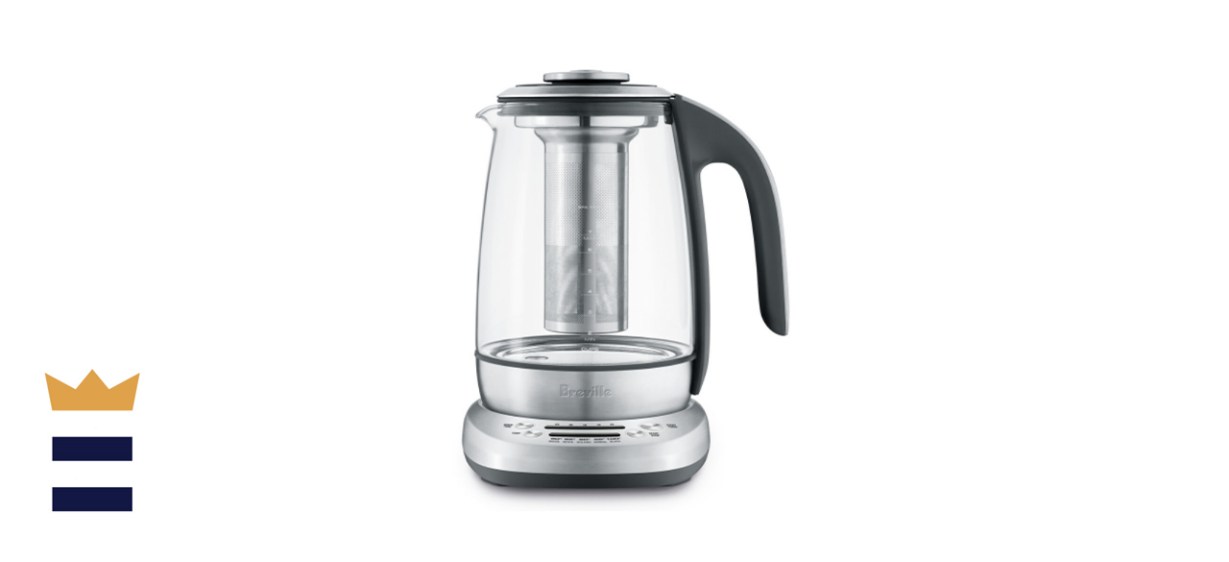 The Breville Smart Tea Infuser has multiple settings to bring out the best flavors of different types of teas. The stay-warm function keeps tea warm until it's served.
Sold by Sur la table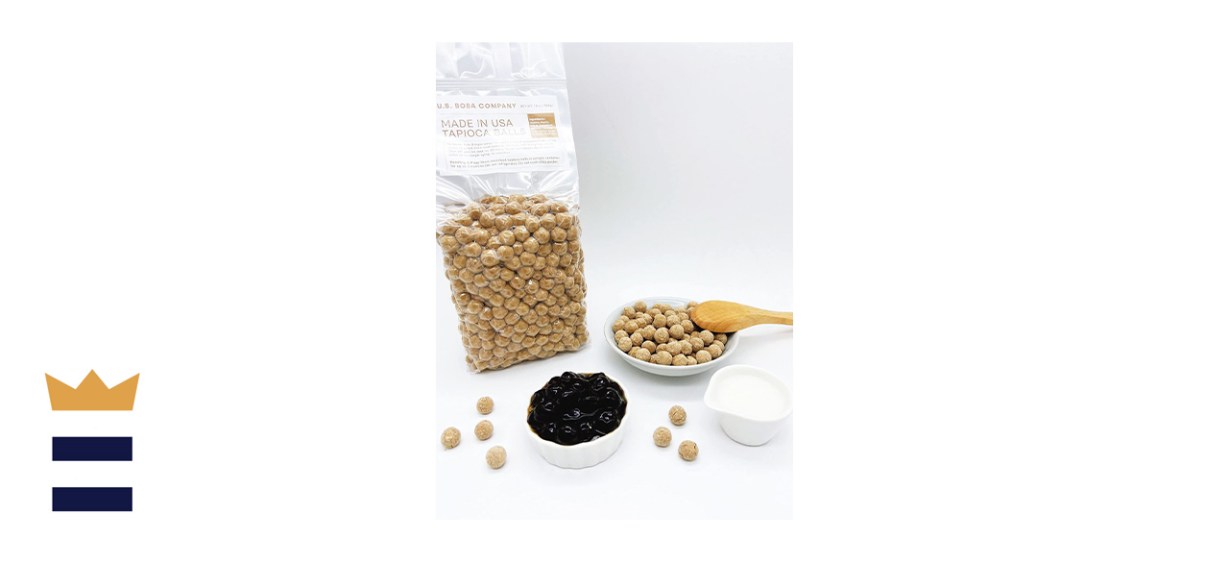 U.S. Boba Company Tapioca Balls
A must-have for producing boba tea, these tapioca balls are simple to cook in preparation for making the flavorful milk tea beverage. They are made in the USA.
Sold by Amazon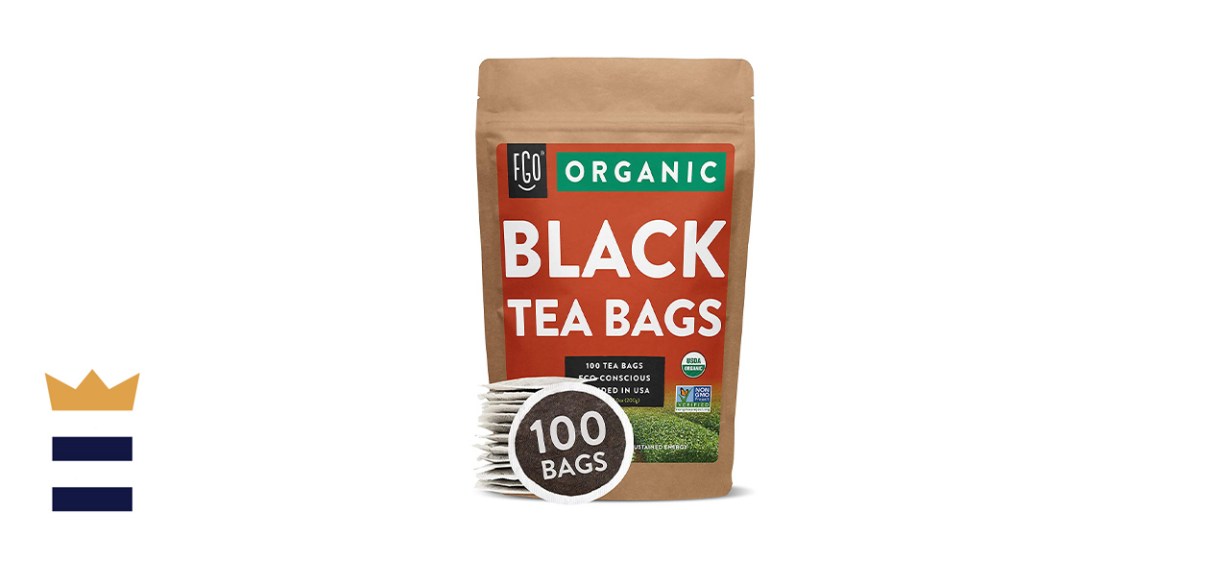 FGO tea bags are easy to use and produce surprisingly delicious flavor for a budget-friendly price. The eco-friendly bags contain quality tea that's produced organically.
Sold by Amazon
Sign up here to receive the BestReviews weekly newsletter for useful advice on new products and noteworthy deals.
Jennifer Manfrin writes for BestReviews. BestReviews has helped millions of consumers simplify their purchasing decisions, saving them time and money.
 
Copyright 2022 BestReviews, a Nexstar company. All rights reserved.