This is an archived article and the information in the article may be outdated. Please look at the time stamp on the story to see when it was last updated.
7:00 PM, Survivor, "I'm Not Crazy, I'm Confident" – The castaways battle to prove which group has what it takes to win – Heroes, Healers or Hustlers. Also, one tribe will earn an advantage when the game is immediately "ignited" by the season's first challenge, and there is a super idol that comes with a new twist.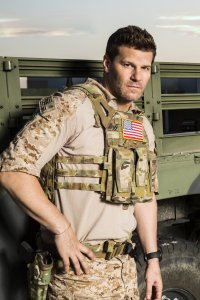 8:00 PM, Seal Team, "Tip of the Spear" – The most elite unit of Navy SEALs must navigate their professional and personal lives as they train, plan and execute the most dangerous, high stakes missions our country can ask of them. Jason Hayes is the respected, intense leader of the Tier One team. His team includes his trusted confidant, Ray, the longest-tenured operator with whom Jason shares an ingrained shorthand, and Sonny, an exceptional, loyal soldier with a checkered past who still combats self-destructive tendencies. Vital to the team's success are CIA analyst Mandy Ellis, who has sacrificed everything in her drive to root out evil and take down terrorists, and Davis, a no-nonsense, take-charge logistics officer and unofficial den mother. This tight-knit SEAL team displays unwavering patriotism and fearless dedication even in the face of overwhelming odds.
9:00 PM, Criminal Minds, "Wheels Up" – Agent Matt Simmons joins the BAU team in a race to take down Mr. Scratch and save one of their own in the process.   Daniel Henney joins the cast as Matt Simmons, Ex-Delta soldier and former International Response Team Member.