This is an archived article and the information in the article may be outdated. Please look at the time stamp on the story to see when it was last updated.
Panoply, one of downtown Huntsville's spring highlights, starts Friday! There will be lots of live music and numerous booths for you to shop for new art pieces.
*Friday's opening is canceled for the evening. Panoply will open at 10 am Saturday as scheduled.
Day passes to the festival are only $10 and weekend passes are $18; kids 12 and under get in free! You can purchase tickets here. All ticket sales are final at the end of the purchase transaction and there are no refunds or exchanges.
Panoply's hours will be:
Friday – Canceled
Saturday, April 30 from 10:00 a.m. – 9:00 p.m.
Sunday, May 1 from 12:00 – 7:00 p.m.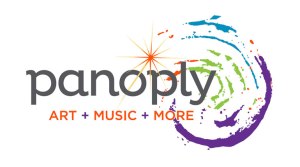 Arts Huntsville will continue the tradition of honoring local military at Panoply Arts Festival on Friday, April 29th. Military Salute Night, presented by Boeing, will offer free admission to all active duty military personnel, Armed Forces reserves and their dependents. This is the sixth year of Panoply's salute to the military and this special evening at the festival honors the sacrifices of our men and women in uniform and recognizes the service of active duty and reserve service members living in our community.
Friday's programming will begin at 5 p.m. and will conclude at 9 p.m. with fireworks sponsored by Delta Research, Inc. Eight performances will take place on Panoply's three stages on Friday, April 29th, including a special appearance by the Army Materiel Command Band on the Panoply Center Stage presented by Publix Supermarkets Charities and media sponsor Al.com/The Huntsville Times. Military Salute Night programming is presented by Intuitive Research and Technologies.
Worried about where to park? The Huntsville City Garage located across from the VBC may be entered from Monroe Street. Parking is also available at the Colonial Bank building located at the corner of Church Street and Williams Avenue and may be entered via Fountain Circle. The Von Braun Center South Hall Parking Garage, located adjacent to the VBC, can be entered from Pollard Street. In addition, parking will be available in the new parking lot located next to the VBC North Hall and Lot-K located on Clinton Avenue. Parking for disabled patrons is available in all lots. All city public parking is $5.00. All of the parking mentioned above is within walking distance of the Panoply Arts Festival in Big Spring Park.
Want to know what to bring? Since this is an outdoor festival, you may want to bring blankets or folding chairs. Small wagons and strollers for your small children may be helpful too. Even though there are many shady spots in Big Spring Park, don't forget your sunscreen or a hat! Besides service animals, no pets are permitted at the festival.
Concerned about what the weather might be? We have you covered! Download LiveAlert19. It's the official weather app for Panoply. We'll keep you up to date with what the weather will be that weekend so you'll know exactly what to expect!
If you would like more information on Panoply, go to the Arts Huntsville website.