This is an archived article and the information in the article may be outdated. Please look at the time stamp on the story to see when it was last updated.
HUNTSVILLE, Ala. (WHNT) - It's time to turn in your old pills and this time, shred your bills at the same time.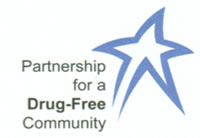 The Partnership for a Drug-Free Community and the Better Business Bureau of North Alabama have teamed up with local law enforcement to collect old or unused prescription pills and any documents that need shredding during the federal DEA's National Take Back Initiative and the BBB's Shred Day.
Law enforcement will properly dispose of your medication. Since 2011, more than 6,100 pills have been collected through local Take Back efforts.
You can come to the Shred Day location at the U.S. Space and Rocket Center from 9 a.m. to Noon. This is the ONLY location where documents will be taken for shredding on-site. Read more about the BBB's Shred Day.
Here are other locations you can take old, unused medication:
-Jaycees Building, 2180 Airport Road
-CVS Pharmacy, 12275 Highway 231, Meridianville
-Madison Police Department, 100 Hughes Road
For more information about the pill collection and disposal, contact Partnership for a Drug-Free Community at (256) 539-7339 or partner@hiwaay.net.