This is an archived article and the information in the article may be outdated. Please look at the time stamp on the story to see when it was last updated.
It's our favorite time of the year!  New shows on CBS.  Most of us have botched a job interview.  Tonight on THE BIG BANG, Leonard does it spectacularly.   After that it's the new show 9JKL.  Before you start scratching your head over the title, check out the pilot. Last week we fell in love with ME, MYSELF AND I.  It's one of our favorite combinations, sweet and funny.  SCROPION rounds the evening. It would stink having to work with your nemesis.  That's what happens tonight and it could cost Cade's his career.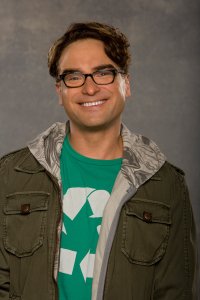 BIG BANG THEORY
"The Retraction Reaction" – Leonard angers the university – and the entire physics community – after he gives an embarrassing interview. Also, Amy and Bernadette bond over having to hide their success from Sheldon and Howard.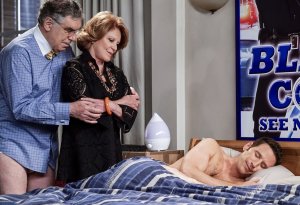 9JKL
"Pilot" – Mark Feuerstein stars as Josh Roberts, a new divorcé and actor between projects who moves home to New York to regroup, living in an apartment sandwiched between his doting, meddlesome parents on one side and his brother, sister-in-law and their new baby on the other. Josh's well-intentioned mom, Judy, is so excited to have her beloved son home after his 12 years in Los Angeles that she bribes their doorman, Nick, to secretly call her every time Josh comes up the elevator, so she can greet him in the hallway. Also thrilled is Josh's larger-than-life father, Harry, an attorney with no personal boundaries who's eager to help Josh land his next starring role using his Hollywood "connections." Teasing Josh about his return home is his competitive brother, Andrew, a successful surgeon who, unlike Josh, doesn't have a problem saying "no" to their interfering parents.
KEVIN CAN WAIT
"Business Unusual" – Overwhelmed by Kevin's helicopter parenting, Kendra tricks him into taking a job at Vanessa's new private security company.
ME, MYSELF & I
"The First Step" – Darryl encourages mid-life Alex to get back into the dating scene following his divorce; young Alex has trouble making friends after his embarrassing moment at the school dance; and older Alex finally has his first date with Eleanor.
SCORPION
"More Extinction" – Team Scorpion continues to work with their nemesis, Mark Collins, in order to prevent an extinction event that could end humanity. Also, Cabe's last-minute decision while on the case leads to the possible end of his career.