This is an archived article and the information in the article may be outdated. Please look at the time stamp on the story to see when it was last updated.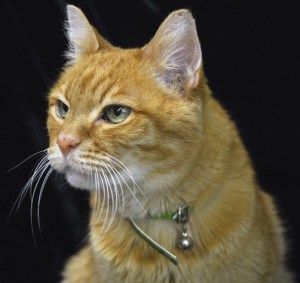 Garfield is like many cats – he's very good when he gets what he wants!  And what Garfield wants is a quiet, calm home to call his own.  Garfield's 'dream date' is laying on the couch with the man of the house, watching sports on TV, and maybe eating cheese.  He likes to play some, but spends most of his time lounging near his human.
Garfield came to MARF literally starving to death.  He is grateful for a nice human who will love and pet him.  He will reward you with loyalty and purrs.
Click here to learn more about Garfield and other adoptable pets at MARF.  Meet Garfield and other cats and dogs at Adoption Day at PetCo in Madison on Highway 72 on Saturdays from 11 am to 3 pm.