This is an archived article and the information in the article may be outdated. Please look at the time stamp on the story to see when it was last updated.
(December 6, 2015) – A Colorado woman is hoping to spread an important message after a heartbreaking experience at Walmart.
Paige Yore posted a video to her Facebook page on Friday afternoon with the caption: "My Friday experience in Walmart….. This will hit home…. You never know who's fighting what battle. Watch what you say…."
In the video, Yore talks about a woman in the checkout line who was yelling at a male cashier. Yore stepped in and asked the woman to step aside because the cashier was visibly upset.
That's when the boy broke down.
"He comes around the bagging area and he just hugs me," Yore said. "I'm weirded out and I hug him back and he's sobbing."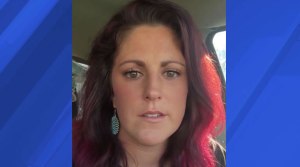 Yore continued to console him, and that's when he said, "Ma'am, my mom just committed suicide this morning… and I have to work because I have to pay our rent, and I have to pay our bills. And I don't even have a mom anymore. And this lady is just yelling at me."
Yore says the woman was completely humiliated.
Yore ends the video by saying, "That really just shows me that no matter what… don't jump down their throat because they are fighting a battle that none of us know about. We just have to be thankful to be alive, and treat people like you want to be treated. Don't lay into somebody like that because you never know what's going on in their life."
In less than three days, the video has already been viewed over 13.6 million times.