This is an archived article and the information in the article may be outdated. Please look at the time stamp on the story to see when it was last updated.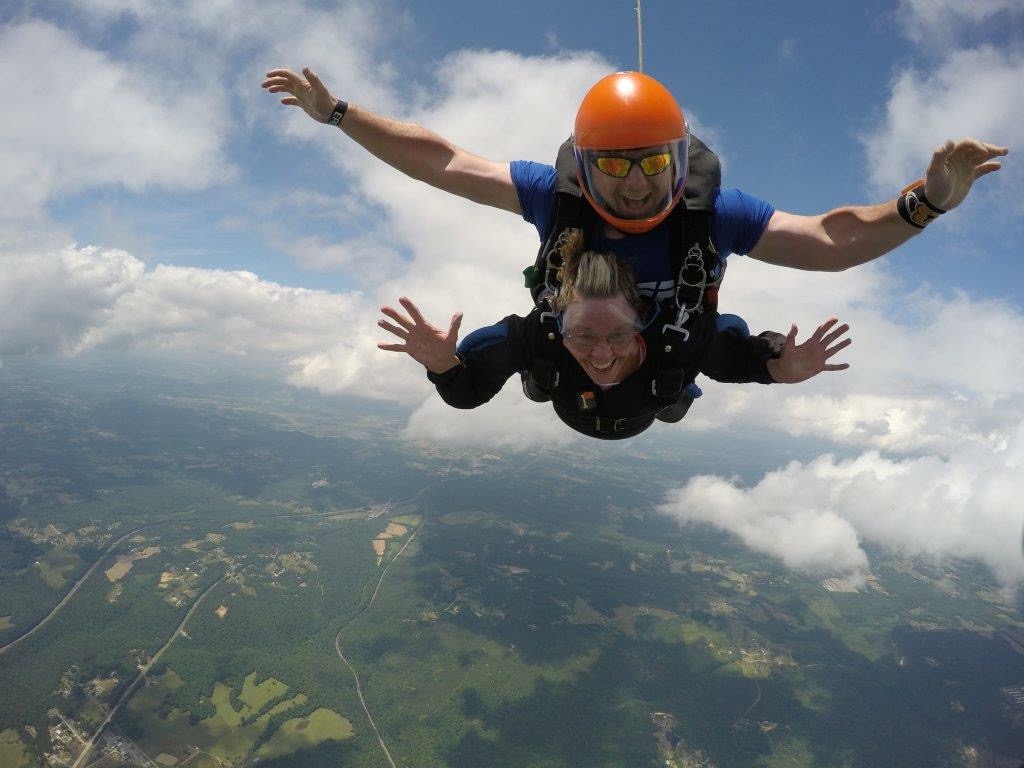 This was a celebration one 80-year-old won't forget anytime soon.
Pat Sission took to the skies and for a first-time skydiving experience to celebrate her 80th birthday in a memorable way.
"It was on my bucket list," Sission said. "I thought, 'okay, George Bush jumped when he was 80, so I will jump when I'm 80.'"
Sission jumped in tandem with Skydive Alabama's chief skydive instructor, Eddie Jeffries, who works at Redstone Test Center with Sission's son.
"There was nothing scary about it because they are professionals. I would tell anyone to do it," Sission said.
Sission called it a perfect day after landing safely. "There is no other place you can experience the sensation of free-falling or top the views," Jeffries said. "If you do it, you'll be glad you did. I can't imagine life without it."
Jeffries recently completed his 5,000th jump on Memorial Day weekend, despite his ironic fear of heights.