This is an archived article and the information in the article may be outdated. Please look at the time stamp on the story to see when it was last updated.
NASHVILLE, Tenn. (WHNT) — It's an exciting night here at WHNT News 19. Our news family is celebrating a big win for our station tonight in Nashville at the 27th Midsouth Emmy Awards. This is for the National Academy of Television Arts & Science's Nashville/Midsouth Chapter.
WHNT News 19′s Emmy awards are for the following reports:
Reflections: After the Storm – Jerry Hayes, Stan Pylant, Christina Meeks, David Williams, Denise Vickers, Becky Shores, David Wood, Carson Clark, Benjamin Smith, Greg Screws. Claire Aiello, Carrie Marchese, Michelle Stark, Allison Duff, Tiffany Golden, Bradley Thompson, Dion Hose
Community Service: Kids to Love – Lee Marshall, Stan Pylant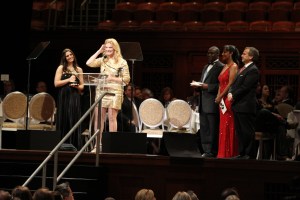 Along with our two Emmy awards, WHNT News 19 Chief Photojournalist Gregg Stone was inducted into the prestigious Silver Circle, which honors contributions to broadcasting over a quarter century. The announcement described Gregg as a photojournalist with 34 years of experience who has had a front row seat to history, including the first and final flights of the Space Shuttle. 
WHNT News 19 is thrilled that we have been honored with these awards. We'd like to extend a big thank you to the Tennessee Valley for allowing us to take action and get results each and every day!