This is an archived article and the information in the article may be outdated. Please look at the time stamp on the story to see when it was last updated.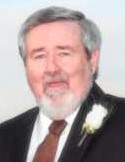 HAZEL GREEN, Ala. (WHNT) – Rickey Stafford passed away Friday at age 64.
Stafford coached, taught, and served as a school administrator for forty-two years across Meridianville, Hazel Green, and Blanche Schools. He served District Four on the Madison County School Board for a time as well.
Stafford also helped the 1967 Hazel Green High School basketball team bring home the state championship.
The family will receive friends on Monday from eleven until two at the Hazel Green Funeral Home, with a Celebration of Life following.