This is an archived article and the information in the article may be outdated. Please look at the time stamp on the story to see when it was last updated.
Helping our veterans find jobs is the mission of Warriors to the Workforce Huntsville through the partnership of Still Serving Veterans and the American Freedom Foundation.
This event, to be held during the AUSA Global Force Symposium and Exposition,
features workshops providing resources and information for veterans, transitioning military, and military spouses.  Topics include mental readiness, confidence building, networking and presentation skills, resume writing, interviewing techniques,  career planning through goal setting, and more.  Some of the top speakers in the country will conduct sessions on "Job Search Strategies," Transitioning from One Uniform to the Next," and "Transition Tips."
This one of a kind event is part of the American Freedom Foundation's nationwide initiative to help veterans find jobs.  Major companies from throughout the country


come together to profile their services and provide employment opportunities for our veterans.  Attending veterans will have the chance to talk with employers and submit qualifications.
Head over to the  Von Braun Center's North Hall from 9:00 a.m. to 4:00 p.m. on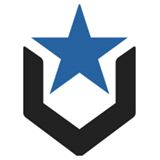 Wednesday, April 1st for Warriors To The Workforce Huntsville and the 2015 AUSA ILW Global Force Symposium & Exposition.  This is a free event for Veterans, Military Service Members and their spouses.
A few tips before you arrive:
Be prepared to meet employers;
Dress for success;
Bring plenty of resumes (Both private and government);
Arrive early as registration may take some time ;
Peruse websites for housing, parking, directions, etc.;
Peruse websites of participating companies to get an idea of job availability and descriptions.
Click here for more information.