This is an archived article and the information in the article may be outdated. Please look at the time stamp on the story to see when it was last updated.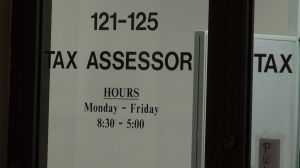 MADISON COUNTY, Ala. (WHNT) — After tabling the issue last week to allow some additional research and fact-gathering, Friday the Madison County Commission approved a resolution regarding the consolidation of the responsibilities of the tax assessor's and tax collector's departments.
The resolution calls for a special election to be held September 10 to allow the electorate of Madison County to decide if the assessor's and collector's offices be consolidated in order to establish a revenue commissioner's office.
To avoid the estimated $300,000 cost of putting on a special election there was a consideration to postpone the vote until the general 2014 election cycle. However, tax assessor Fran Hamilton announced earlier this year she would not be running for re-election in 2014, making a general election vote on whether to abolish the office counter-intuitive.
District 6 Commissioner Bob Harrison was the only nay on the decision.  Harrison said he would like to see some more concrete evidence that such a large expenditure just to decide if the consolidation will go through is a risk. Harrison said it could also lessen the level of transparency once all revenue functions are consolidated.
Butler County reported a savings of $55,000 in just the year after establishing a revenue office. Shelby County, a government more comparable to Madison County, reported vast improvements in efficiencies not to mention salary savings after consolidating their tax departments.
"I support 100% the abolishment of the tax assessor's and tax collector's office to create a revenue office," says Madison County Commission Chairman Dale Strong.
Strong points out of 67 Alabama counties, there are only 11 including Madison County who have yet to go the way of the revenue department. String sites improved efficiency and savings as the major factors behind his support of the vote.
"Our legislative body has been great in getting this legislation so the registered voters can determine the direction they desire to go, so we're going to place it on the ballot and let them decide," said Strong.