This is an archived article and the information in the article may be outdated. Please look at the time stamp on the story to see when it was last updated.
LIMESTONE COUNTY, Ala. (WHNT)– The polls in Limestone County District 5 open today from 7:00 a.m. to 7:00 p.m. as two Republican contenders compete for a spot in the House of Representatives General Election.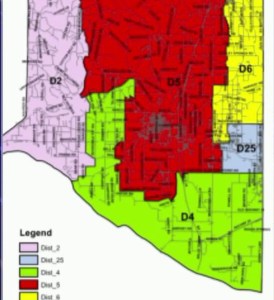 Today's runoff is necessary because no Republican candidates received the majority of the vote in the Special Primary Election.
Of the five original GOP candidates vying for the spot, Danny Crawford and Chris Seibert finished in the top two. The candidate who receives the most votes today will go on to face Democratic candidate Henry White in the Special General Election on February 16th. White is the only Democratic candidate who entered the race.
The election is to fill the vacant seat left by Dan Williams. The former Mayor of Athens died of leukemia in July of this year.