This is an archived article and the information in the article may be outdated. Please look at the time stamp on the story to see when it was last updated.
HOOVER – Joshua Dobbs is wearing the Neyland Stadium end zone on his feet.
He is the coolest-dressed guy in the room, which is faint praise considering he is surrounded by sportswriters.
He is in a charcoal suit, a light gray vest, a shirt with French cuffs and shiny cuff links. His necktie is orange with tiny white stripes. A silk handkerchief juts from his suit coat, near a small orange T as a lapel pin.
And he has orange-and-white checkerboard socks.
Just like the pattern in the end zones to which Dobbs and his Tennessee teammates are destined to frequently visit.
Dobbs, a senior from Alpharetta, Ga., is the Vols' quarterback. He's also an aerospace engineering major, an intern for Pratt & Whitney, a member of the SEC Academic Honor Roll and, because creating lists is a new journalism priority, on the roster of the 14 smartest college football players.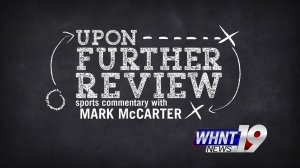 He is also the most important guy in the resurrection of Tennessee football and in the valiant attempt to keep the SEC West from still another league title. Or, to bring it closer to home and not to be too dramatic, the guy standing between Alabama and another national title.
Tennessee should win the SEC East. That's a sure bet. The Vols have nine starters back on offense, eight on defense and both kickers. They play a relatively tame schedule, albeit one with a unique neutral site; Tennessee meets Virginia Tech halfway between their campuses, in the infield at Bristol International Raceway.
"I think it's a compliment to everyone in our program of how far we've come," coach Butch Jones said.
But, as Dobbs cautioned, "Hype is outside noise. You can't control hype. You can control how you approach each game."
Dobbs is one of the most experienced and best quarterbacks. There is hype for him as a Heisman Trophy candidate. There is talent around him. The UT program is clearly on an upswing.
"It's cool to see Tennessee has risen," Dobbs said. "Tennessee is back to where traditional Tennessee has been."
Where Tennessee hasn't been since 2007 is the SEC Championship Game, when the Vols lost to LSU on a day when the Tigers were scrambling to keep Les Miles as a coach. And where no SEC East team (Florida over has been since 2008 is on the winning side of an SEC Championship Game.
And where no Tennessee team has been in the last 11 years is on the winning side
That's far too much in the distance to be thinking about Tennessee vs. Florida. Dobbs is as conservative in his talk as he is flashy in dress.
"Every game is a one-game season," he said.
Corny, clichéd, dull … and also the essence of Dobbs' scripted career at Tennessee.
As a freshman in 2013, he didn't even make the travel squad for a game at Florida. Two weeks later, he was starting against the second half against Alabama.
If you're a Vols' fan, Josh Dobbs is the guy you want leading your team toward the checkerboards.
"I can't say enough about Joshua Dobbs," Jones said. "When you look at the definition of a student-athlete, it starts with Josh Dobbs. When you look at engineering, you look at his curriculum. You look at the time demands that's placed on him from an academic workload and then being the starting quarterback at the University of Tennessee, we always talk about the quarterback at the University of Tennessee, that's a global position, and he's done a great job."
Global position. Good way to define the history of the position at quarterback. Maybe you can go back to Dewey Warren and Bobby Scott, to Condredge Holloway and Jimmy Streeter, Heath Shuler and Andy Kelly, Peyton Manning and Tee Martin.
Not long ago, Dobbs and Manning had a conversation.
"Enjoy it," Manning advised him.
This season, that seems to be advice easily followed.
Long-time sportswriter Mark McCarter is a special contributor for WHNT News 19. Follow his coverage of the SEC Media Days on WHNT.com and in nightly reports on WHNT News 19 this week.