This is an archived article and the information in the article may be outdated. Please look at the time stamp on the story to see when it was last updated.
KNOXVILLE, Tenn. (CNN, CBS) – Chief David Rausch of the Knoxville police broke down a series of events that left two dead and at least one injured as several men went on a shooting spree late Thursday night and Friday morning.  Authorities say the shootings were gang-related and the victims were random.  All in all there were three different crime scenes.
Around 7 p.m. on Thursday night police responded to a call of shots fired at a house on Dallas St.  Lisa Perry had been in the home with a young child, when a car drove by and shot into her house.  Perry was shot in the back several times and she is now recovering in the hospital.
At 10 p.m. shots were fired into a crowd of teens celebrating the holidays on Badgett Drive.
Fifteen year old Zaevion "Zae" Dobson was struck and killed in an act of selflessness when he used his body to shield three young girls from the violence.  Zaevion was a football player at Fulton High School.
Fulton High football coach Rob Black had this to say about Zae, "Only a sophomore, but a very contagious young man who was very well liked by his peers and his teachers".
Knoxville Mayor Madeline Rogero said that, "He was one of the success stories. Good family. Involved in sports, a mentee of one of our organizations here in town".
According to police at 2 a.m. a black BMW carrying Lisa Perry's son, Brandon Perry, was found crashed into an apartment complex.  Chief Raush says that Perry was the man who fired the shots that killed Zaevion Dobson.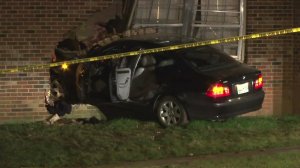 Brandon Perry was shot prior to crashing the car.  He later died from his injuries at UT Medical Center.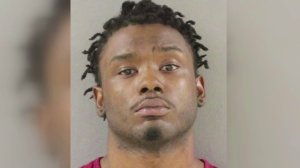 The woman in the apartment was unharmed.
Two males were arrested after fleeing on foot from this scene.
Christopher Bassett was charged with unlawful possession of a weapon.  The second male was released after questioning.
"These cowardly and senseless acts of violence must stop. We ask for peace," says Police Chief David Rausch.