This is an archived article and the information in the article may be outdated. Please look at the time stamp on the story to see when it was last updated.
HUNTSVILLE, Ala. (WHNT) – Jaden Coppens touched many lives in her 10 years.
Wednesday night was a testament to the young girl's impact, as more than a hundred friends and loved ones gathered at the Southeast YMCA in Huntsville to honor her life and to pray.
With heavy hearts, many stood up at the microphone and shared their memories of Jaden.
Her young classmates remembered her energy, her bright spirit, and her love.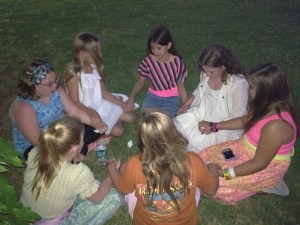 "She was just one of the ones that always loved us" said Emily Crawford, a classmate of Jaden.
The Coppens girls played basketball at the YMCA. Her coach spoke about the joy of knowing Jaden.
"I could fuss at her, tell her to run laps, the whole time she's running she's smiling and giggling, as if it was all fun and games. It was innocence with her and that's what i loved about her," recalled her coach.
A note written by Jaden's mother, Andrea, was read aloud to the crowd of grieving loved ones. It read:
"Our sweet, beautiful Jaden had to leave us yesterday. We are all so sad past what words can express, but we know she is with God and not suffering. This will bring us comfort in the days and years to come."
When the vigil ended, friends lingered, prayed, and offered comfort to the young children who were struggling to understand the loss of their dear companion, Jaden.