This is an archived article and the information in the article may be outdated. Please look at the time stamp on the story to see when it was last updated.
HUNTSVILLE, Ala. — Two courthouse veterans have been selected to fill judicial vacancies in Madison County, according to Gov. Kay Ivey's office.
Madison County District Judge Claude Hundley has been picked by Ivey to become a Circuit Judge, filling the seat of Judge Dennis O'Dell who has retired.
Longtime Madison County Assistant District Attorney Don Rizzardi has been selected to replace District Judge Schuyler "Dick" Richardson, who also retired.
Both men were among the nominees selected by the Madison County Judicial Commission last month.
Hundley, 60, was selected by the governor from a field that included Sydney Dean and Milburn Gross.
Hundley's appointment means he is the first African American Circuit Judge to serve north of Jefferson County in the history of Alabama.
Hundley was a longtime trial attorney, primarily focused on civil cases  before being selected to serve as a district court judge in 2011. He was elected to the bench full-time in 2012.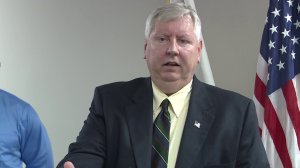 Rizzardi, 59, was selected over his fellow nominees Meteasa Henderson and Patrick Tuten.
Rizzardi has been with the District Attorney's office since 1992 and has served as its chief drug prosecutor for the past 22 years, according to the application he filed with the judicial commission.
The selection of Hundley means there is another judicial vacancy in the Madison County District Court.