This is an archived article and the information in the article may be outdated. Please look at the time stamp on the story to see when it was last updated.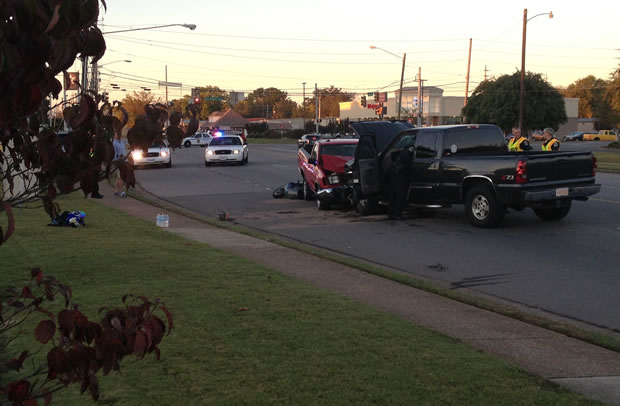 HUNTSVILLE, Ala. (WHNT) —  Huntsville Police responded to a head-on collision around 5:15 p.m. Tuesday.
Police say William Latham's Chevy Silverado drifted into oncoming traffic and collided head-on with a Nissan Frontier pick-up truck.
It happened in front of 2850 Triana Blvd. in Huntsville.
The male driver of the Frontier was taken by HEMSI to Huntsville Hospital with life-threatening injuries.
Latham, 35, was arrested and charged with 2nd Degree Assault and Driving Under the Influence.
A motorcyclist was also involved in the accident, but did not sustain any major injuries.
The investigation is ongoing.