This is an archived article and the information in the article may be outdated. Please look at the time stamp on the story to see when it was last updated.
WASHINGTON –The White House says it intends as soon as possible to request an emergency stay of a federal judge's order temporarily blocking President Donald Trump's week-old immigration ban.
Spokesman Sean Spicer says Trump's order banning immigration from seven predominantly Muslim countries is intended to protect the American people, and is lawful and appropriate.
U.S. District Judge James Robart in Seattle ruled against government lawyers' claims that Washington state and Minnesota did not have standing to challenge the order. Instead, Robart said the states' case was likely to succeed.
The White House initially called the ruling "outrageous," then removed that word in a revised statement.
The states argued in a lawsuit that key sections of Trump's order are illegal and unconstitutional. Court challenges have been filed nationwide by states and advocacy groups.
The following is from an earlier version of the story:
A federal judge temporarily halted President Donald Trump's immigration executive order effective nationwide Friday, a significant setback for the controversial travel ban.
Federal Judge James Robart, who presides in Washington state and was appointed by former President George W. Bush, orally granted the temporary restraining order. There was no written order immediately available.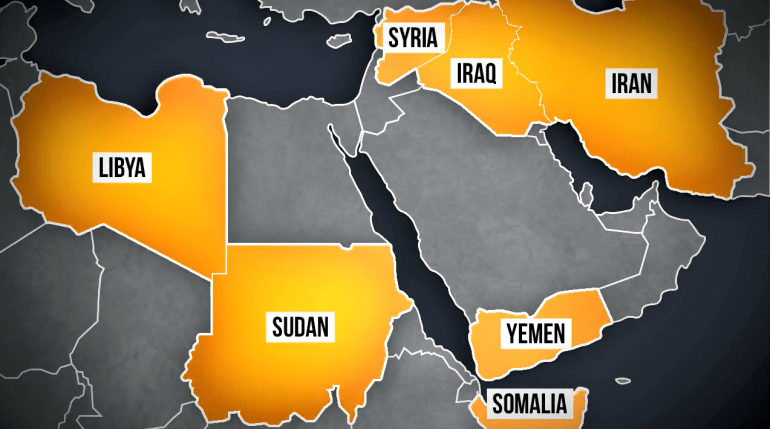 Trump's executive order that he signed last week suspended immigration from seven Muslim-majority countries for 90 days, the US refugee program for 120 days and indefinitely halted Syrian refugees from entering the US.
"This is exactly what we were looking for," Washington Attorney General Bob Ferguson told CNN's Anderson Cooper shortly after Robart's order, adding that "we have a bucket of Constitutional claims."
"It's Keystone Cops, the way that thing (the order) was put together," added Ferguson, who said he was prepared to take his case all the way to the Supreme Court if necessary.
This suit was brought by the states of Washington and Minnesota against the travel ban enacted by Trump's executive order.
A Customs and Border Patrol spokesman told CNN the agency will review the order and comply with all court orders. Asked for response, a Justice Department spokesperson would only say, "The department looks forward to reviewing the court's written order and will determine next steps."
"We only challenged the parts that are actually affecting people immediately, which are the parts about refugees and the parts about targeting these seven countries … the parts that have getting so much attention and have been causing such immediate harm to people, stranding them oversees and such, are enjoined right away," Washington Solicitor General Noah Purcell told reporters.
Washington Gov. Jay Inslee, a Democrat, called the restraining order "a tremendous victory for the state of Washington."
And Senate Minority Leader Chuck Schumer immediately hailed Robart's order.
"This ruling is a victory for the Constitution and for all of us who believe this un-American executive order will not make us safer," Schumer said in a statement. "President Trump should heed this ruling and he ought to back off and repeal the executive order once and for all."
Earlier Friday, a federal judge in Boston declined to renew a temporary restraining order affecting Massachusetts that prohibited the detention or removal of foreign travelers legally authorized to come to the US.
Visa complications
Even with the temporary restraining order, the State Department indicated in a letter dated January 27 that all visas for those from the seven Muslim-majority countries — Iraq, Syria, Iran, Libya, Somalia, Sudan and Yemen — were "provisionally revoked," so for many travelers, the first step could be to seek a new visa. It is unlikely that many citizens of those countries can just get on a plane and come to the US because they need visas to enter the country.
It is also possible there will be more court activity and an appeal before anyone could act on getting a visa, and it's unclear how long it would take to obtain one.
If the court order is simply telling the US government to allow people with valid visas from the seven affected countries to travel to the US, then Robart's halt will not apply to any of them because all of those people had their visas provisionally revoked by the State Department last week, a federal official with knowledge of the situation told CNN.
A US airline executive said unless CBP changes the rules, nothing is expected to change for US airlines, as they follow the agency's guidelines so they are not fined.
US airlines use an automated system connected to the CBP database to scan passports and visas to get an instant determination if the passenger can board or not. Unless the government re-instates visas and the airlines get a "board" status, the airlines still will not allow such passengers to board.