This is an archived article and the information in the article may be outdated. Please look at the time stamp on the story to see when it was last updated.
MONTGOMERY, Ala. – A short fishing season for Red Snapper in the Gulf set off a flurry of angry news releases from Alabama politicians condemning the decision by the National Oceanic and Atmospheric Administration (NOAA) to limit private fishing of the species to just three days in 2017.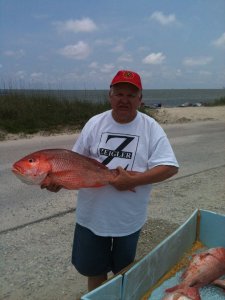 NOAA sets limits on the length of the fishing season for Red Snapper to try to grow the population.
In a release from NOAA, the agency says weight limits were exceeded during the 9-day season of 2016, and so those overages must be paid back by setting a shorter season in 2017. The release sets the recreational season from June 1 to June 4.
"This is absolutely ridiculous," a release from Representative Bradley Byrne's office quoted him as saying, "A three-day Red Snapper season for recreational fishermen is not only illogical, but it is also dangerous. Reliable state and university data continues to show a plentiful stock of Red Snapper in the Gulf, but federal bureaucrats and their outdated methods continue to totally miss the mark."
Alabama State Auditor Jim Zeigler (R) also put out a statement on what he called an "unreasonably short" fishing season, saying, "This is the most ridiculous regulatory decision ever made by the federal government. It is so unreasonable that it should cause a backlash. Alabama needs to get completely away from federal regulation of our fishery and have state regulation."
The release from Zeigler's office also quoted Senator Richard Shelby (R-AL) as saying, "I am deeply troubled and disappointed with NOAA's decision to considerably shorten the federal recreational fishing season for red snapper in the Gulf.  NOAA's announcement today is unacceptable."