This is an archived article and the information in the article may be outdated. Please look at the time stamp on the story to see when it was last updated.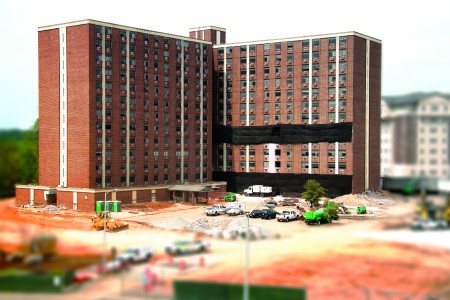 TUSCALOOSA, Ala. (WHNT) – Wednesday morning, a fixture at the University of Alabama will go down in a cloud of dust.
At 8 a.m. crews will demolish Rose Towers, a 43-year-old residence hall on campus.  
Update: Watch video of the implosion here.
Crews will implode the building, which is the safest method, according to the University.  According to the student newspaper, The Crimson White, 400 pounds of explosives will be used to bring down the dormitory.
Debris cleanup will take approximately two months.  The University will build the second phase of the Presidential Village Residential Community on the site.
There is a public viewing area for the demolition in the Riverside East parking lot.  If you plan to watch it, nearby roads will be closed off around 6:30 a.m.  Here is more information.