This is an archived article and the information in the article may be outdated. Please look at the time stamp on the story to see when it was last updated.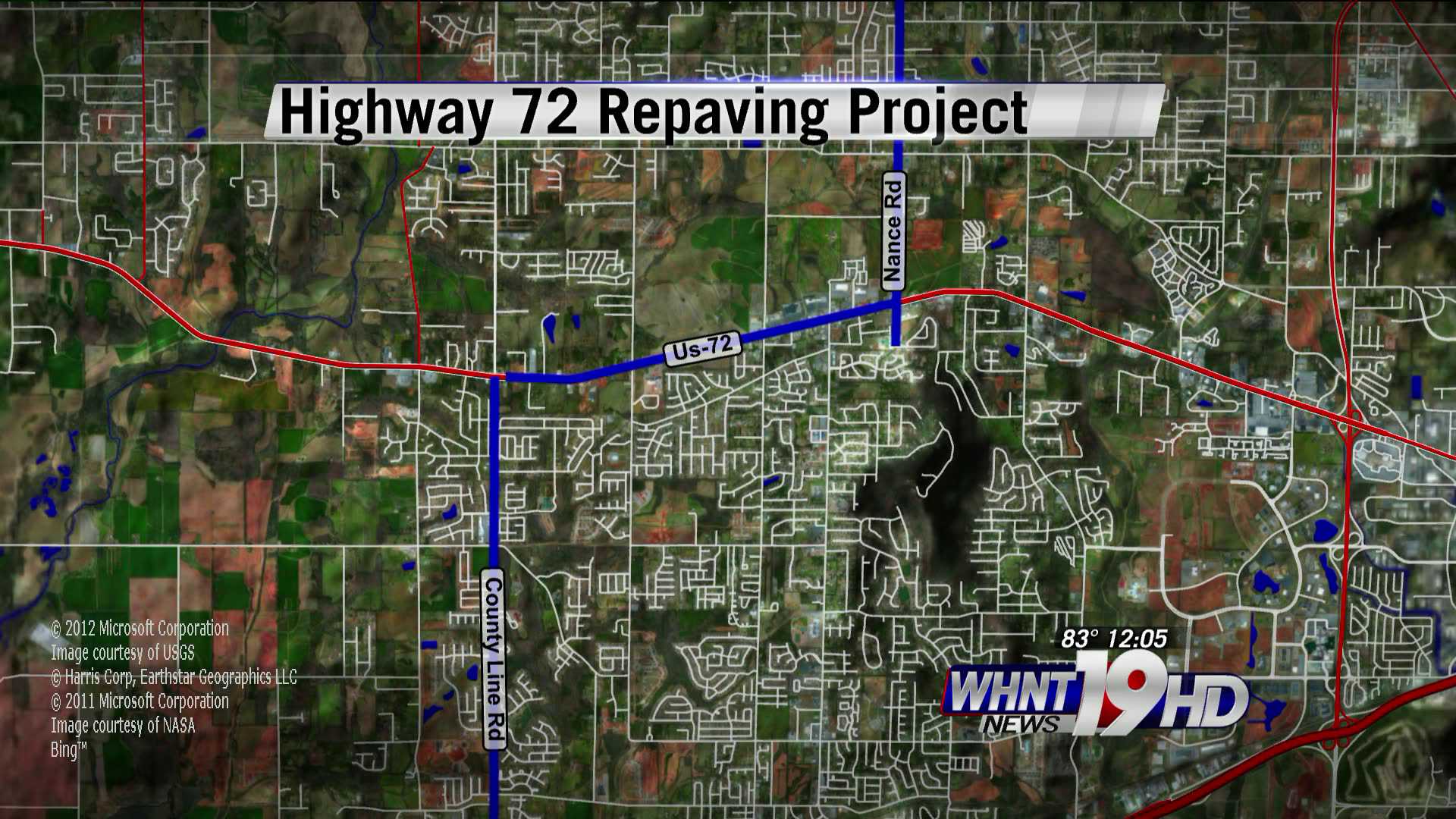 Repaving of U.S. Highway 72 through Madison is under way, and it's expected to take about two months to complete. 
That's according to our news partner The Huntsville Times.
Repaving the highway between Nance and County Line Roads began Tuesday night at Wall-Triana Highway with the westbound lanes to County Line Road.
The repaving work will take place from 6 p.m. to 6 a.m. Sunday through Thursday each week.