This is an archived article and the information in the article may be outdated. Please look at the time stamp on the story to see when it was last updated.
FAYETTEVILLE, Tenn. (WHNT) - A 19-year-old and a 17-year-old face charges in the death of a Lincoln County man late Sunday night.
Austin Lockard, 19, of Fayetteville, and a 17-year-old male from Hazel Green are in custody for the death of Bradley Durham.
Durham, 21, was found dead late Sunday night on the side of Highway 110 between Johnson Road and Childress Road, just over the state line.  Authorities say Durham lived nearby.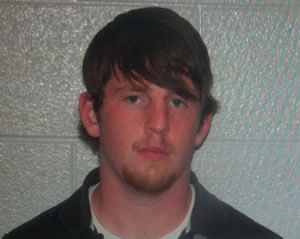 Lockard, the suspected driver, was charged with reckless endangerment, failure to render aid, aggravated assault and criminal responsibility, while the 17-year-old passenger was charged with criminal responsibility.
The Lincoln County Sheriff's Office assisted in the case.
The Tennessee Highway Patrol has not released further information about how Durham died.  Troopers continue their investigation.
Wednesday afternoon the victim's family collected photographs for a memorial service that is scheduled for Saturday afternoon starting at 2:00 PM at the First Baptist Church Fayetteville.