This is an archived article and the information in the article may be outdated. Please look at the time stamp on the story to see when it was last updated.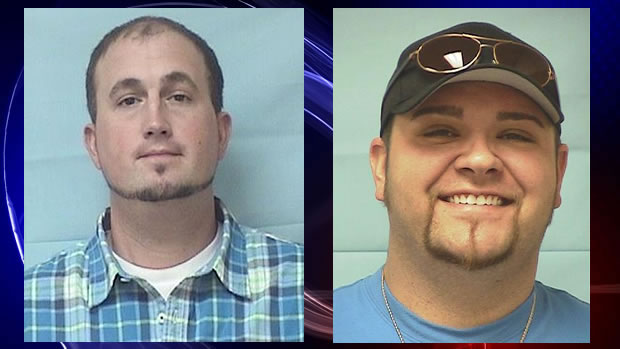 THORSBY, Ala. (WHNT) – Two men from Lawrence County are charged in a home invasion robbery and kidnapping that happened in central Alabama on Sunday.
Lawrence County Sheriff's deputies and agents with the Alabama Bureau of Investigation arrested Panagiotis Jerome Theodoroy, 33, and Scotty Ray Smith, 33 of Moulton on Monday afternoon.
Lawrence County Sheriff Gene Mitchell said the ABI contacted his office on Sunday night to ask for their assistance in finding the suspects.
Theodoroy and Smith are suspected of robbing an elderly man in Thorsby on Sunday, March 31.  The two suspects face charges of robbery and kidnapping.
Thorsby is a town that sits west of Interstate 65 in Chilton County, about halfway between Birmingham and Montgomery.
ABC33/40 in Birmingham reports Theodoroy and Smith robbed an elderly man in his home on Easter Sunday.  A man and woman who care for the gentleman walked up to the home as the crime was happening, and they were also robbed.  The woman was kidnapped, taken to another location and released.