This is an archived article and the information in the article may be outdated. Please look at the time stamp on the story to see when it was last updated.
Decatur Police say three 17-year-olds are now charged with capital murder in a deadly shooting that happened last weekend.
Friday morning, police arrested Jameson Dartelle Staten and Steve Oneal King, Jr.  Later in the day, police arrested Lorin Rashawn Wilson.  Each attended Decatur High School last year.  Now, they are charged with capital murder and are being held without bond.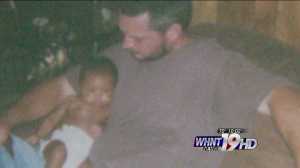 The three are charged in the death of 33-year-old Houston Glenn Blackwood, whose funeral was also Friday.
The shooting happened at 1613 Chestnut Street SE during the early morning hours of June 2.  Police got the call around 12:30 a.m. and when they arrived at the scene, he had already died.  Blackwood had been shot several times.
In a strange turn of events, another shooting happened Friday on Chestnut Street — this one outside a memorial gathering for Blackwood.  A man was shot in the neck.  Police have someone in custody for questioning.
Police have not released any further information about Blackwood's murder, saying the investigation is ongoing.  If you have any details that may help police with the case, please call the Decatur Police Department at (256) 341-4660.  You can also reach Detective Joe Renshaw at (256) 341-4842.