This is an archived article and the information in the article may be outdated. Please look at the time stamp on the story to see when it was last updated.
TUSCALOOSA, Ala. – In a video announcement released on his website, Tuscaloosa Mayor, Walt Maddox, is officially running for governor in 2018.
In the video, Maddox says he will rebuild trust in state government, focus on jobs lost, closed rural hospitals and crumbling roads and bridges.
Three months ago, Maddox announced the formation of an exploratory committee to seek the state's highest office as a Democrat.
Maddox was elected Tuscaloosa mayor in 2005. He is a Tuscaloosa native and graduated from the University of Alabama at Birmingham with a bachelor's degree in political science and master's degree in public administration.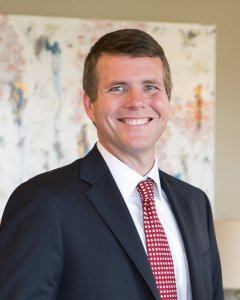 According to this website, in 1996, Walt began his professional career as a Field Director with the Alabama Education Association. In 2001, he was appointed Executive Director of Personnel for the Tuscaloosa City Schools. In that same year, he was elected as city councilman for the sixth district of Tuscaloosa.
On Walt's website, he claims three areas of focus–jobs, roads and bridges and healthcare.
"The crisis of leadership has led to a crisis in state government where Alabama still ranks near the bottom in every quality of life indicator from education to health care," said Maddox. "Preserving the status quo is not a strategy for creating a bright future for all Alabamians."
Maddox is currently serving his fourth term as Tuscaloosa's 36th Mayor.