This is an archived article and the information in the article may be outdated. Please look at the time stamp on the story to see when it was last updated.
HARTSELLE, Ala. (WHNT) – A fourth suspect in a methamphetamine bust is now in custody.
Morgan County Sheriff's deputies arrested Kimberly Roshell Lambert on Wednesday night during a traffic stop.  They say they received several tips about her location during the day.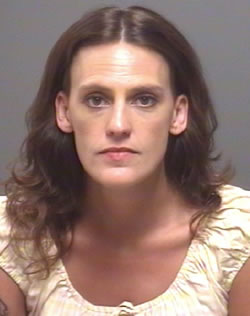 The bust happened Tuesday in the Hartselle area.  Around 5 p.m. that day, agents executed a search warrant at 48 Terry Road.  They obtained the warrant after receiving numerous complaints about the residence, with children being present.
Four children lived in the home – 3-year-old twins, a 6-year-old and a 9-year-old.
Inside the home, agents found three one-pot meth labs, the ingredients necessary for cooking meth, drug paraphernalia and marijuana.
After searching the home, agents arrested Hazelette Robert Smith III when he was attempting to pick up some of the children from day care.  They then brought Smith back to the home.  They tried to find Kimberly Lambert, but she was not there.
Agents also arrest Rebecca Kay and Keith Wesley Waits, whom they found waiting at the home.  
Morgan County Sheriff Ana Franklin described the conditions the children had faced inside the home.
"Last night they were manufacturing meth in the kitchen and the bedroom while the children were eating dinner," said Sheriff Franklin.  "All four of these children had to be taken to the emergency room.  They had to be [decontaminated], they had to be checked out.  We are trying to make sure they are physically okay."
The children are now in the care of the Department of Human Resources.
"We have to get this kids in an in environment that will hopefully break the cycle of what they are used to," said Franklin.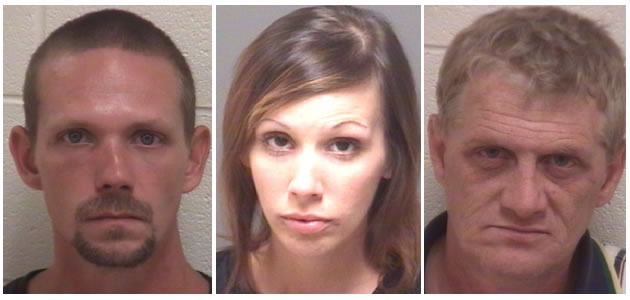 Hazelette Robert Smith faces a number of charges:
Unlawful manufacturing of a controlled substance
Unlawful possession of a controlled substance
Illegal possession of prescription medication
Possession of drug paraphernalia
Possession of marijuana
More charges are pending 
Kimberly Lambert faces four counts of chemical child endangerment and one count of unlawful manufacturing.
Rebecca Kay is charged with two counts of unlawful possession of a controlled substance, and Keith Waits is charged with possession of drug paraphernalia.