This is an archived article and the information in the article may be outdated. Please look at the time stamp on the story to see when it was last updated.
DECATUR, Ala. (WHNT) – Without community donations, The Salvation Army cannot provide many of the social services it currently offers to residents of Morgan, Lawrence and Limestone counties.
Holiday donations for The Salvation Army of Decatur are down $35,000 from last year, and corps leaders are hoping the public will step up to help.
Captain David Sams said the donation decline is partially due because Thanksgiving came a week later on the calendar this year.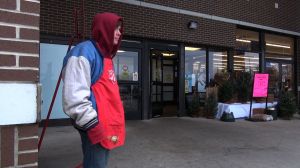 "This does not seem like a lot, but we only raise money through our Red Kettle program for a short time," he said. "We are not allowed to ring bells at all locations until after Thanksgiving."
Money raised by The Salvation Army of Decatur during its holiday campaigns is used to help operate the Center of Hope, a homeless shelter, and a transitional housing program that helps the homeless become self-sufficient again.
The organization operates thrift stores or "Salvation Army Family Stores" in Decatur and Athens that provide clothes, shoes and other goods to families at a reduced price.
Their social services department offers counseling, food assistance and clothing assistance for families in Morgan, Lawrence and Limestone counties. And the Christmas program provides food for families and gifts to children who might not receive anything during the holidays.
They are also on call to help first responders during disasters or emergency situations.
Sams said when donations are down, it impacts The Salvation Army's ability to serve.
According to the latest statistics, there are 46.5 million people in the U.S. living in poverty.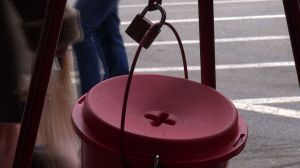 "Regretfully this means that services will have to be cut – everything from personnel, Family Store hours and availability to the Center of Hope," Sams said. "The people in need will be limited in having their needs met."
Sams hopes this will not be the case, and that others will step up to help The Salvation Army meet its goal so the organization can help community members in need.