This is an archived article and the information in the article may be outdated. Please look at the time stamp on the story to see when it was last updated.
HUNTSVILLE, Ala. (WHNT)-- It's been a long road for people advocating for grandparents' rights in Alabama. With parts of the existing visitation laws struck down by a court, advocates tell us there aren't avenues for grandparents fighting for the ability to see their grandchildren.
We spoke with Dee Booker, a grandmother and founder of advocacy group Grandparents ROC, about an upcoming bill in the Alabama Legislature that she's put her hope in.
This is a copy of the bill, as introduced in the Senate. She believes it would expand grandparents' rights to, in some cases, go before a judge and petition for visitation rights parents may be denying. The court would decide whether a petitioning grandparent's continued relationship in a child's life would be in the best interest of the child.
The bill outlines who can petition the court for this, and during the process would examine the quality of a grandparent's previous relationship with the child too. It repeals existing law and then replaces it with these provisions.
"I've gotten so many calls and texts," she said. "There are so many people saying, 'I'll do anything, I'll do everything' [to get it passed with you.] So I'm extremely hopeful it will pass this time.
Booker began the group, Grandparents for the Rights of Children, or Grandparents ROC. There's a following for the group on Facebook, and a petition on Change.org asking for support for the bill. At the time of this writing, the petition had more than 4,600 signatures.
Dee is very passionate about this because it would directly affect her. She said she had a close relationship with her granddaughter in the girl's young life. But when her son, the child's father, passed away she lost all contact with her granddaughter.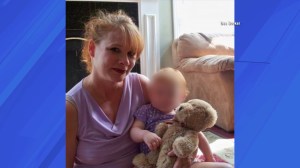 "It feels kind of helpless because you know, I had such a strong bond with her the first four years of her life," she said. "I just don't want to miss out on any more time with her."
We spoke with former Circuit judge Jimmy Sandlin. He has a private practice now, and is also in support of this bill.
"It began when I was serving as family court judge and I saw the number of grandparents who were supporting and even raising their grandchildren," he said, "and I came to realize the importance that they play in a child's life. And I just think it's not right for them to be excluded when one parent is making the decision."
Things can get murky with inter-family visitation concerns. Sandlin recognizes that, and said this wouldn't automatically give rights to every grandparent who is being denied access to a child.
"I agree parents should have the right to determine who their child will associate with, but what we're talking about here is when one parent is trying to exclude one side of the family," he explained.
"It may not work out for everyone, but it would at least give us the opportunity to have it heard by a court and let the judge decide," explained Booker.
Sandlin is one of those who worked on crafting the bill, and said this time it looks sound and constitutional. He added that removing visitation rights of a grandchild from loving and responsible grandparents is a form of child abuse.
"I say that mainly for the shock value," he said, "but it's very harmful and cruel, and I think in some cases the court should have the right to overturn that decision."
As for Booker, she's hoping the Alabama Senate judiciary committee where the bill is headed next, sees all the signatures on the petition.
"I just really hope the bill brings attention for the need for this," she said. "I appreciate the people on the other side, but what I think we're asking for is not unreasonable."