This is an archived article and the information in the article may be outdated. Please look at the time stamp on the story to see when it was last updated.
NASHVILLE, Tenn. – The Tennessee Bureau of Investigation wants the public to be aware of an increase in fake percocet pills being sold on the streets, the Drug Investigation Division said today.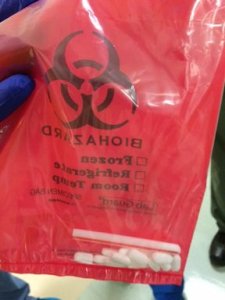 The counterfeit drugs look similar to legitimate pills. However, the actual ingredients may be potentially lethal after lab analysis. The department is currently investigating the source of these pills.
"We want to make the public abundantly clear that these pills being made in clandestine labs present a very real and life-threatening danger to anyone who takes them," TBI Deputy Director Jason Locke said. "We can't stress enough that the pills people buy on the streets can and do contain deadly elements."
Multiple overdoses in Middle Tennessee are being blamed on counterfeit drugs, officials said.
This isn't the first time officials have seen counterfeit drugs on the streets, however, they all seem to share a common trend. The fake pills are shaped, colored and stamped to look like a particular prescription medication but the ingredients are different and sometimes even more potent.