This is an archived article and the information in the article may be outdated. Please look at the time stamp on the story to see when it was last updated.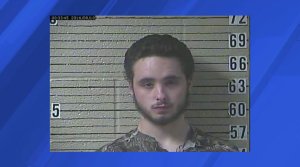 LAWRENCE COUNTY, Tenn. –  Loretto High School in Loretto Tennessee, experienced a phone threat on Tuesday.
The school was notified of the threat after a suspect contacted the school several times stating that he would kill someone, then gave a time limit on when he planned to take action.
According to Lawrence County Sheriff's department the caller was identified as  18-year-old Tymothy Blaze Willis.
During the calls the schools resource officer began taking procedures to assure safety of the students. The faculty and staff put school on lockdown.
Authorities were able to track down Willis by identifying the number called to the school.
Willis is now being held in the Lawrence County Detention Center on a bond of $110,931 and is scheduled to appear in court on September 6.