This is an archived article and the information in the article may be outdated. Please look at the time stamp on the story to see when it was last updated.
MADISON, Ala. (WHNT) -  The summertime means more of us are spending a lot of time out in the sun. More time outdoors, honestly, means more risk. Of course, you're going to live your life and do the things you enjoy. WHNT NEWS 19 is Taking Action to you help do so responsibly.
Warm rays of sunshine are the best part of summer for many folks. They like to spend time on a boat, wade in the water and make their melanin pop! However, they may not realize this.
"Any kind of tan is sun damage," says Dr. Albert Rivera, a dermatologist at Southeastern Skin and Dermatology in Madison. Dr. Rivera treats patients with sun damage and skin cancer often at his practice and says it's time to change our thinking.
"Really, there is no true safe tan," says Dr. River. "Any tan is just indicating your body's response to damage and it's trying to protect itself."
Protection is key. There are plenty of products on the market - from sunscreen oils and sweet smelling creams - but use with caution.
"A lot of them do have ingredients that a lot of people have common reactions to that we see," explains Dr. Rivera. "The oils can clog the pores sometimes. Some people get allergies or reactions to that."
As far as the sunscreen sprays. They are convenient, but not always comprehensive.
"You really don't know how much you're getting on, you don't know where it's spraying," says Dr. Rivera. "If the wind blows, it may blow it off and you're not really getting it on your body."
A big misconception is that base tans or burns safeguard your skin. Wrong, wrong, wrong! It puts you at risk.
"One study said that if you get five burns in your lifetime, that increases your risk of melanoma, which is the deadly type of skin cancer by 80 percent," says Dr. Rivera. "Five burns in your lifetime is not too hard to get especially if you're trying to get your yearly base tan or base burn."
When it comes to sunscreen, Dr. Rivera's professional opinion is to keep it simple.
"The big thing is apply it every time you go out, every two hours is the recommendation because it can wash off," describes Dr. Rivera. "Sweat can rinse it off. You want to use it 30spf and above. "
Make sure it's broad spectrum to avoid damage from UVA and UVB rays and apply it generously.
"The recommendation is a shot glass full," says Dr. Rivera. "About that amount to cover all exposed areas like the face, arms, legs and chest."
While you may feel like you're constantly going through bottles of sunscreen, remember that it really saves you from serious issues in the long run.
Dr. Rivera says there are some parts of the body that are often overlooked, but need to be protected and covered with sunscreen too. That includes the scalp. If you're bald, you may think to put sunscreen on your scalp, but hair and hats with thin fabric won't always keep you safe.  Dr. Rivera says it's especially important to watch areas where you have a part because those can burn.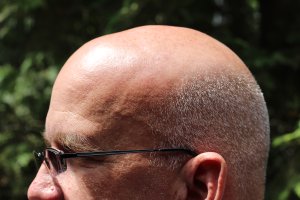 Don't forget the ears, especially the back of the ears.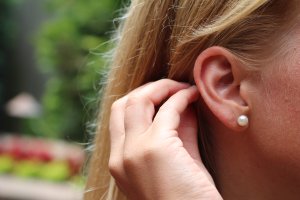 The tops and bottoms of your feet and in between your toes need sunscreen.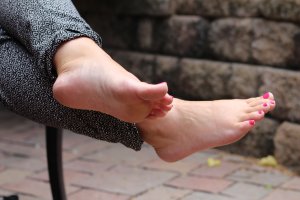 The back needs protection too. While most people put sunscreen on their backs, Dr. Rivera says they don't typically do a good job and can't reach all the areas. So, it's best to get someone to help you apply it evenly.