This is an archived article and the information in the article may be outdated. Please look at the time stamp on the story to see when it was last updated.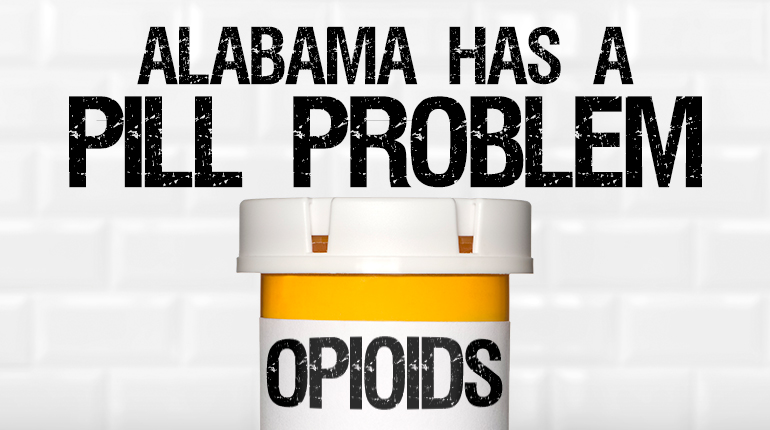 You've no doubt heard of the growing problem of prescription drug abuse in Alabama. We have one of the nation's worst records for prescription drug abuse and overdose deaths.
But efforts to control the flow of prescription drugs is creating a different kind of drug problem.
State Health Officer Dr. Tom Miller describes Alabama's prescription drug abuse problem as an epidemic.  He's part of a growing effort to limit the availability of narcotic pain relievers in Alabama.
"We had 762 deaths due to overdoses, many of these involving prescription drugs," said Dr. Miller.
But on the other side of the issue are chronic pain sufferers like Lee Walden.  He relies on those drugs to lead a reasonably normal life.
"I haven't had a decent night's sleep in the last six months," Walden told us.  "My medication has been cut five times from what I was originally being prescribed."
Walden says he's a victim of the state's efforts to combat drug abuse.  He says doctors are increasingly reluctant to write the prescriptions that he and others like him need to control their pain.
"My family doctor wrote me some medication to help me until I could get in with a new pain doctor, and the medication I've been taking, she wouldn't even prescribe.  She said 'I'm scared they'll shut me down. I'm not going to lose my license'," Walden said of his conversation with his physician.
A member of the Alabama Board of Medical Examiners says we have to change the way we look at taking pain pills.
"You cannot make pain go away. Life is not pain free and pain medicine, in and of itself, will never eliminate pain," said Dr. Jerry Harrison.
Just as insulin will never eliminate diabetes, Walden says you take it because you need it, if you can get it.
So how do you stem the flow of prescription drugs without making others suffer?
Al Whitaker's Taking Action Investigation, The Pill Problem, airs Monday, Nov. 7 on WHNT News 19 at 10:00 p.m.