This is an archived article and the information in the article may be outdated. Please look at the time stamp on the story to see when it was last updated.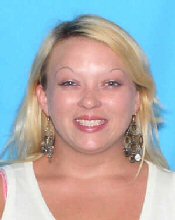 Tabitha L. Franklin, 28, was last seen on August 11, 2009 in Cullman, Ala. She went missing after she went out for drinks and got a ride from her ex-boyfriend where he dropped her off in Hueytown. Franklin had not been heard from since.
If you have any information on Franklin's disappearance, please call the Cullman County Sheriff's Office at (256) 734-0342.